Workplace Safety Development is an important step of planning for business continuity because the safety of your employees, one of your critical assets, is extremely important and it's the law as well!
Workplace safety development should always start with your workplace and not the competition. It is okay to be a competitive business for various aspects. It is okay to compete for waste management. It is okay to compete for customer satisfaction. It is okay to compete for profit and product favoritism amongst users who purchase the products. It is okay to compete for value of products. It is NOT okay to compete for workplace safety development.
Workplace Safety Development Starts at the Workplace
Looking to competition for workplace safety development ideas isn't the best tactic to consider taking. This is because every workplace is different than another workplace. There will be different management styles, different product and service providing functions and probably different cultures and societies as far as work ethics and activities go. If you maintain workplace safety developments strategies due to research and intelligence gathering of your competition, you will only be maintaining workplace safety development for your competition rather than for your own facility and employees. Focus on your own assets to develop a safe workplace for your own assets.
Starting a Workplace Safety Development Process
In emergency management, we preach that risk and vulnerability assessments should be conducted for communities to identify hazards and threats that will likely happen or could happen within the community. The same logic and methodology can be used in business continuity especially around workplace safety development strategies being implemented into businesses and organizations. So the idea here is to conduct a risk and vulnerability assessment at the workplace. The trick in terms of making these assessments successful in the end is to do an assessment for each critical component of the workplace safety development strategy. So you will likely be doing an assessment on the risks and threats to your employees, an assessment to components that make your product or services and assessments to the overall safety and security of your facility. Rather than covering every disaster and crisis known to a workplace, cover the ones that are actually possible or likely to happen.
Workplace Safety Development Cooperation
A workplace safety development program should include the participating by all employees of the workplace not just management. General employees, their leaders and supervisors and management should COLLABORATE with one and other in strengthening the workplace safety development strategy by planning for it as a team. Rewards for success in the workplace safety development strategy should also be given. Rewards that are related to safety will further build on the important of workplace safety development for your business. Failures should not result in discipline – safety failures should only be disciplined when they are actually negligent violations rather than something that simply just didn't work the way it was hoped to work.
So instead of focusing on other businesses, organizations and your competition for workplace safety development strategies, start focusing on your actual workplace where the true intelligence and data exists.
Does your business have a Workplace Safety Development program?
What sort of workplace safety development projects does your company or organization manage? What is by far the best OSHA compliant workplace safety development program you have ever used or found? Please comment below with your thoughts, ideas, opinions and questions about workplace safety development programs.
Thank you for reading this article. Please show your support for this online journal by sharing this article with others and especially on your favorite social networking websites. You can also show support for this blog by becoming a guest article contributor on Rural Crisis.
About the Author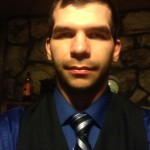 Shawn J. Gossman is an article and publication contributor of rural and remote-based emergency management, continuity and public health topics. Shawn holds a Master of Science concentrating in Emergency Management and a MBA in Hazardous Environment Logistics and Supply Chain Management. Shawn is dedicated to helping rural communities and organizations be a part of the Whole Community approach of National Preparedness.