Workplace active shooter planning is more important than ever in this day and age. It isn't rare to turn on the news or hear about an active shooter incident taking place at a workplace somewhere in the world, even within the United States of America. No one ever expects their workplace to have an active shooter incident, and I am sure the people who have actually witnessed and survived one also thought they would never experience one. Workplace active shooter planning is important for all businesses whether large corporations or small town companies. With proper and well thought out workplace active shooter planning, your business or organization will be significantly more protected than it was before workplace active shooter planning took place. The only thing your business has to lose is employees and assets if workplace active shooter planning is not considered – why wait?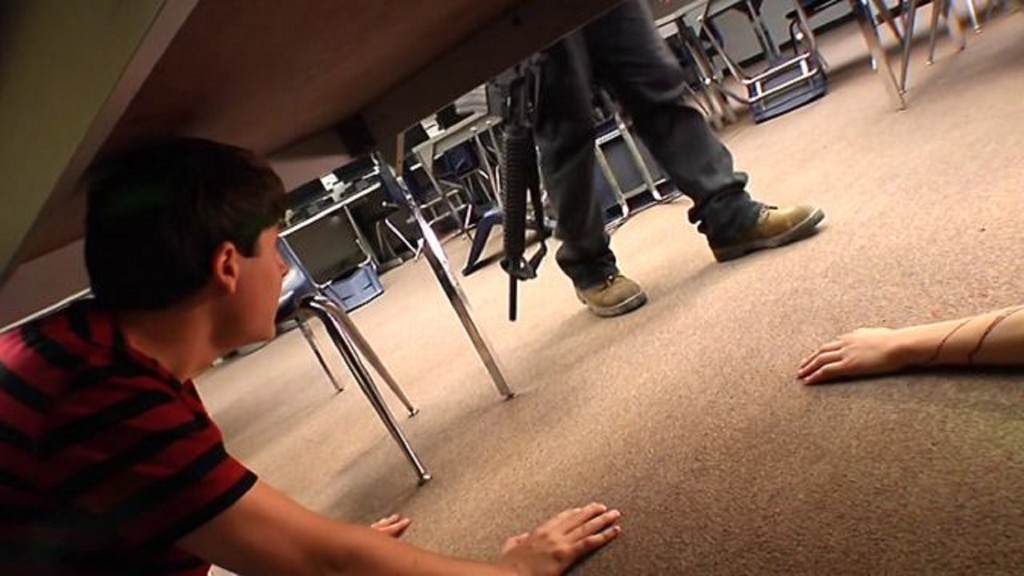 I've written this article to give the basics of workplace active shooter planning and best practices to be used by business owners, continuity managers, safety specialists and organizational security professionals. This workplace active shooter planning guide can be used for many different entities and aspects of a business and/or organization. Some recommended entities to use the contents and advice within this article are shopping malls, theaters, universities and colleges, schools, office suites, manufacturing facilities, community buildings, local government offices, sports arenas and complexes, small businesses and conference centers. Workplace active shooter planning will allow a company or organization the ability to be ready for a potential incident and able to mitigate incidents from occurring in the first place. This article will cover the basics of emergency management functions in an effort to maximize the workplace active shooter planning components of preparedness, mitigation, response and recovery of an active shooter incident taking place on the job. This article is not a 'tell us' resources and it is strongly encouraged that you perform additional research into workplace active shooter planning subjects to further your knowledge and expertise into the matter.
Why is Workplace Active Shooter Planning so Important?
No matter where you may stand on the issue of gun control and gun rights, it is apparent that crimes involving the unlawful use of firearms is increasing in significant proportions. With terrorism, domestic unrest among certain groups, unorthodox protest activities and an increase in crime, workplace active shooter planning is now more important than ever. The FBI reports that over 150 active shooter incidents took place in the United States between the years of 2000 through 2013. Within these years, over 1,000 people were either killed or injured during the active shooter incidents.
An average of almost 12 active shooter incident occur each year during the study concluded by the FBI. 12 shootings a year might not seem like a lot but in America, a nation that is supposed to be about freedom from those who wish to harm our freedoms, 12 incidents is too many. Stricter gun laws and political intervention isn't going to solve the problem that this nation is facing because incidents will still occur my criminally minded individuals that will simply ignore laws. Instead, the best way to mitigate these terrible incidents from happening is through proper and well-coordinated workplace active shooter planning and best practices.
Workplace Active Shooter Planning: The Preparedness Phase
When conducting the preparedness phase of workplace active shooter planning, it is important to consider three specific lines of initial preparedness focus. These three lines are exterior, interior and physical security. Exterior includes the outside of the workplace. Interior includes the inside of the workplace. Physical security includes the presence of physical security techniques put into place to protect the workplace from active shooter incidents.
The EXTERIOR line of workplace active shooter planning defines the preparedness level of the exterior of a workplace. Preparedness plans should be determined and developed for exterior areas such as parking lots, smoking areas, outdoor break areas, loading areas, guard shacks and other areas outside where employees and/or access points are potentially going to be. The INTERIOR line of the plan should cover internal areas of the workplace, everything that is on the inside. The PHYSICAL SECURITY aspects of the workplace should also be included in preparedness planning. This includes physical components, security guards and other techniques used to control security and access inside and outside of the workplace.
Preparedness can be defined as a state of being ready for something. Countering the challenges of preparedness for exterior, interior and physical security lines of a workplace simply refers to being ready for an active shooter incident within those specific areas. One particular definition of preparedness was ideally explained by the National Incident Management System (NIMS) as "a continuous cycle of planning, organizing, training, equipping, exercising, evaluating, and taking corrective action in an effort to ensure effective coordination during incident response." All of these components are important for the preparedness phase of workplace active shooter planning because they will ultimately prepare a workplace for such type of incident. Failing to follow one of the components listed above could result in security gaps and even hidden error in the plan.
Workplace Active Shooter Planning: The Mitigation Phase
Mitigation in workplace active shooter planning is simple, mitigation is an act of 'preventing' things from happening. In a workplace environment, mitigation often comes in the form of conducting vulnerability, hazard and threat assessments and identification processes. The exterior, interior and physical security areas of a workplace should be assessed for mitigation-required activities concerning active shooter related incidents. Determine how easy it would be for an active shooter to conclude with his or her criminal actions using a firearm and fill those security gaps to essentially 'prevent' an active shooter incident.
Innovations in physical security techniques as well as technological security procedures should be researched and determined. For example, security officers could essentially deter a person from committing an active shooter incident. Security cameras can deter active shooters or alert those who should be alerted that an active shooter is within the premises. Access control feature can prevent an active shooter from accessing specific areas, especially where workers and other person may be within the workplace. The purpose of mitigation planning is to identify the gaps in the workplace active shooting planning process and fill those gaps to make a plan fail-proof in a roundabout way.
Workplace Active Shooter Planning: The Response Phase
The main response that employees and visitors of a workplace should know of, concerning an active shooter incident, is the RUN-HIDE-FIGHT concept. If the employee or guest can run away from danger, they should. If the employee or guest can hide from danger, they should. If as a last resort, an employee or guest can fight the active shooter to gain control of their firearm and/or disable the threat, they should. However, employees and guests are not going to use the RUN-HIDE-FIGHT concept unless they are actually trained on using such concept.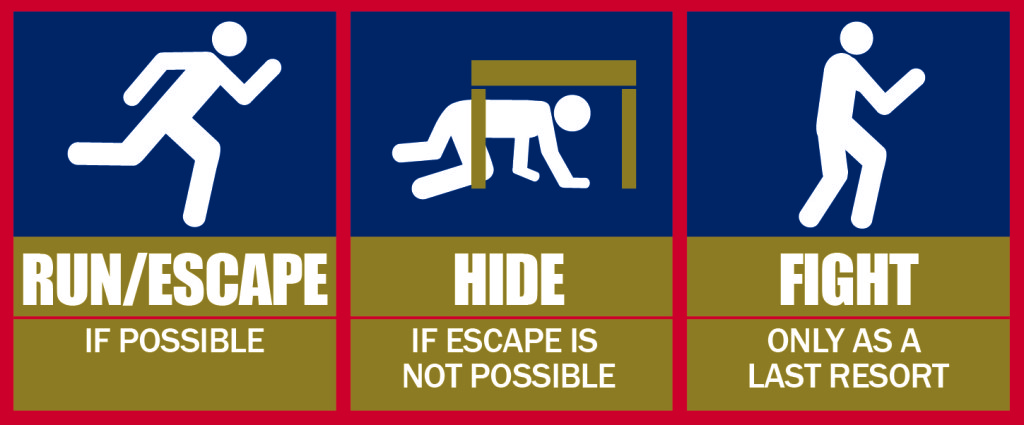 The designation of safe havens or areas within a workplace for employees and guests to seek shelter from an active shooter incident should be determined and announced before an actual active shooter incident takes place. A warning system of some kind should also be determined. Don't worry so much about the warning method being covert or "silent" if you will. An alarm or announcement from security personnel could suffice for this sort of needed requirement. However, none of this will matter unless employees know about it and how to react if and/or when an active shooter incident actually takes place.
Communications before, during and after an active shooter incident is another important topic to include in the workplace active shooter planning process. A proper emergency response team or ERT should be made for the workplace. This team should include management personnel as well as regular employees, security and safety personnel. The ERT should be responsible for emergency incident management and support operations within the workplace for active shooter incidents, first aid, search and rescue, critical communications, alerting public safety authorities and coordinating with management to ensure that an incident can result in positive outcomes. An ERT is simply taking the extra step of being prepared for a successful response operations when an active shooter incident takes place within a workplace.
Workplace Active Shooter Planning: The Recovery Phase
After an active shooter incident takes place, further crises are likely to happen. Experiencing and witnessing someone shooting at people and/or actually killing and/or injuring employees can be highly traumatic for employees and guests. A company needs to plan accordingly for this sort of impact to the workplace and provide assistance to employees and guests who are struggling to cope with the incident that have taken place within the workplace. It is important to bring the workplace back to normalcy while also considering what lessons can be learned after an active shooter incident takes place. These lessons can be adapted into the workplace active shooter planning process and overall plan.
Workplace Active Shooter Planning is Worthless without Exercise!
With proper training, exercises and skill building – a workplace active shooter planning effort will simply be useless. If you have created a plan for the company, the greatest assets of the company (always the employees and guests, customers, etc.) will need to understand the plan in order for it to be successful and well-coordinated among everyone who is involved. An introduction meeting should take place explaining the fundamentals of the plan. Training sessions, tabletop and drills, should be maintained annually on active shooter and related incidents. Providing training and exercise events for employees and guests can give everyone experience in handling active shooter incidents without an incident actually having to occur in the first place.
Strengthening Relationships with Local Governments and Public Services
Workplace active shooter planning should include key members of the community outside of workplace. The workplace safety, security and general management personnel should develop and maintain positive relationships with the authorities of the local public safety departments including emergency management, law enforcement, fire and EMS, public works and even the local government of the community where the workplace is located. Local officials and department members should also be invited to participate in training and exercise programs so that employees and guests can get a feel on what to do when public safety officials actually respond to the scene of the active shooter incident.
Workplace Active Shooter Planning: Liabilities and Issues
Workplace active shooter planning comes with many challenges, issues and potential liabilities that business and organizations should be considering. Many of these issues and such evolve around different possibilities pertaining to an active shooter incident. One of the main challenges are an active shooter being someone who actually works within the workplace. This presents a challenge because the active shooter will likely be familiar with the policy and plan about how the workplace will react to an active shooter and the procedures on where to go to run and hide from a shooter and a safe meet point. With this particular issue, it is important for a workplace not to resort to secrecy with their plan. If you keep your plan from others then those you keep your plan from will not know what to do. Even if the shooter knows the plan, it is better than everyone else knows the plan as well than not knowing it at all.
Another issue with workplace active shooter planning is the topic of employees being enabled and/or authorized to carry firearms. Many businesses and organizations do not allow employees and guest to be armed. This is for good reasons. While most law abiding citizens would likely not become active shooters, their lack of training and experience with firearms can pose a significant safety risk if they are allowed to carry on the job. Some employees may train often but would it be safe to say that all employees who wish to carry are highly trained? Arming employees is not the answer unless the employee is with a security department were armed security is authorized. It is also important to understand the liabilities of employees firing a weapon within the workplace. An employee could mistake someone else as the intruder and shoot them by mistake. A stray bullet could strike an innocent person. Arriving law enforcement could confuse an armed employee as the active shooter and open fire on them. It isn't worth the risk to allow employees and guests to carry their firearms in the workplace.
One major significant issue is with training. Many workplaces created an active shooter plan but they fail to actually train for it. Training is just as important (if not more) than the actual workplace active shooter planning process. Training allows individuals to gain experience for active shooter incidents without an actual incident taking place. With that, training needs to occur frequently, at least once a year, in this case or it can be quickly forgotten. The issue many workplaces have with training is stopping services and/or production to perform training requirements. However, this issue needs to be aligned with the threats. Is losing a little bit of profit worth people actually being able to save lives during an active shooter incident? A workplace could be liable for not properly training employees with their workplace active shooter planning process and actual incidents could result in major financial losses from lawsuits as well as negative public and media relations.
Further Resources on Workplace Active Shooter Planning
The following resources are listed to provide business and organizations with further information, resources and knowledge about workplace active shooter planning and related resources. While this article may be extensive, it should not be seen as an article that "tells all" about workplace active shooter planning. You are strongly encouraged to continue learning more by checking out the resources below as well as searching the internet for more related resources:
Thank you for reading my article about the Workplace Active Shooter Planning process. If you have enjoyed reading this article, please share it with others and especially on social media websites. This article was written by Shawn J. Gossman, a professional in emergency management and organizational continuity.
About the Author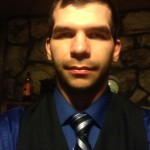 Shawn J. Gossman is an article and publication contributor of rural and remote-based emergency management, continuity and public health topics. Shawn holds a Master of Science concentrating in Emergency Management and a MBA in Hazardous Environment Logistics and Supply Chain Management. Shawn is dedicated to helping rural communities and organizations be a part of the Whole Community approach of National Preparedness.