Whole Organization is basically an organizational and business version of the Whole Community approach to Emergency Management, National Preparedness and Community Resilience. Instead of just calling it Whole Community for an organization and business, I feel it is more appropriate to refer it to a Whole Organization. A Whole Organization approach will outline the fact that a business or an organization carried a different set of cultures, responsibilities and outcomes than that of a community. However, Whole Organization is an important component of the Whole Community approach in emergency management simply because it enables the business entity or the organization to contribute to the shared responsibilities of emergency management within the Whole Community.
Understanding Whole Community and how it related to Whole Organization
Whole Community is an approach developed for the effort to meet the National Preparedness Goal of Community Resilience. Disasters are going to happen. Some can be prevented through a wide arrange of activities contributed by everyone as a whole. Some disaster, most of the natural-based, are not prevented and will not be at this time. However, even for the disasters that cannot be prevented, a community-wide effort can be put into place to reduce the effects and negative impacts of the disaster almost every time for almost every type of disaster that can occur. Whole Community is also everyone involved in a community sharing the responsibilities of managing incidents. Whole Organization is the effort of a business or organization joining the Whole Community and taking part in sharing such responsibilities of managing incidents.
The Benefits of the Whole Organization Approach
There are many benefits in creating a Whole Organizational approach to emergency management within the Whole Community. Organizations and businesses can help protect critical processes, manufacturing activities and productions while also preserving their profit and financial assets through the Whole Organization approach of managing emergencies. Organizations and businesses using the Whole Organization approach can also effectively work with community leaders, other stakeholders, local agencies and organizations and the residents that they serve – working with these groups means more resources and expertise collected for the organization or business participating in the Whole Organization aspects of incident management. While Whole Organization does reflect the actual activities of the organization or business, it is imperative that the business or organization integrate into the Whole Community approach as well as it is a requirement base for the Whole Organization system to effectively work properly.
Whole Organization verses Whole Community
There are differences between Whole Organization and Whole Community which is I why I feel the need for both of the functions. In a community, needed activities involve entertainment for residents, economic stimulation by providing residents with areas of financial interest, keeping the community safe for everyone and so on! In an organization or business, the culture is to perform well while creating products and/or services that align with the goals of the organization or business. An organization usually attempts to invent its own culture outside of the normalcy of the organization. This is why a Whole Community effort should be made exclusively for organizations and businesses thus is why I have written about the Whole Organization approach.
Preparing for the Whole Organization Approach
In order to prepare your business or organization to implement a Whole Organization approach, you first need to plan for it. The planning function should involve everyone since is covers the WHOLE organization after all. Involve top management, supervisors, leaders and especially employees of the organization or business. Involve outside stakeholders as well such as customers, contractors and members of the local and regional communities that surround the business or organization. Define goals and objectives for the Whole Organization approach and create a mutual understanding with all planners that allow everyone to collaborate for a common ground. Develop a plan using information that you know, that subject matter experts know, that employees know and that members of the community know. You can't always make a plan 100% perfect but if you utilize the correct source of information, you can perfect the plan more so than it would have been without the information sources.
Implementing a Whole Organization Approach
After your planning team made up of various information sources has created a Whole Organization plan for the business or organization, it is time to implement the plan. The most valuable piece of information that I can give you for this is to: Include Everyone in the Whole Organization process. By everyone, I mean everyone within the business or organization. Everyone needs to play a role whether the role is something simple or the role is something significant. Just hurdling someone to a safe zone to wait for something bad happening to end is NOT productive and will only allow those doing it to install panic among themselves. If everyone has a job to do to help the organization prepare, mitigate, respond and recover from an incident – the amount of time that all these sequences will take will likely be greatly reduced.
Whole Organization is a Complete Failure without Training
If you decide that you want to protect critical processes and profit of your business or organization, you need to understand the needs of education, training and exercises that are required for the Whole Organization approach to incident management. You've created a plan, you've implemented a plan, and you've given everyone a role – now you need to test the plan and learn the lessons from testing it as well as identify any gaps in the plan. This can be done by presenting education and training to all who is involved and then conducting exercises to test the plan. The best types of exercises are those that are in a full-scale nature. This is when everyone involved becomes actors that they play out a scenario that you have created. You judge their roles, performance and abilities to react to the scenario. In the end, you can take the information you have collected and define gaps in the system as well as lesson to be learned. Exercising, especially within the spectrum of a full-scale exercise, will enable you and everyone involved to gain needed experience for an incident without the incident occurring in the first place. This means that once a real incident occurs, your people will be more ready than before.
Have you implemented Whole Organization at your business or organization, yet?
Is your business or organization as a whole, ready for an incident? Does everyone in the business or organization have some kind of role in managing an incident that occurs? What more can you offer to entities wishing to use the Whole Organization approach? Please comment below with your thoughts, ideas, opinions and questions about the Whole Organization approach to incident and threat management.
Thank you for taking the time to read this article. Please share this article with others and especially on your favorite social media websites. You are encouraged to become a guest contributor of this journal as well if you enjoy writing about these and related topics.
About the Author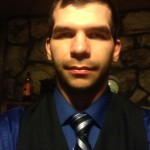 Shawn J. Gossman is an article and publication contributor of rural and remote-based emergency management, continuity and public health topics. Shawn holds a Master of Science concentrating in Emergency Management and a MBA in Hazardous Environment Logistics and Supply Chain Management. Shawn is dedicated to helping rural communities and organizations be a part of the Whole Community approach of National Preparedness.