Whole Community is a concept developed in emergency management whereas each member of a community plays an important role in emergency management by sharing the responsibility of preparedness and resiliency. Whole community approach is really the only way to make emergency management a successful mission. If a community lacks a whole community concept, it will affect all other communities around them as well as the nation. The whole community concept is still in its infancy but it is important that more communities embrace the whole community approach to help create a prepared and resilient nation for tomorrow.
Rural communities are also subject to establishing a whole community approach. Often times, it can be easier to create a whole community environment in a smaller or rural community because these communities are often tight-knit where everyone knows one and other. A whole community approach in a rural setting will not only strengthen emergency management for the nation but it will also strengthen community preparedness and overall community participation from each resident in the area. In this article, we will look at ways that rural community emergency management leaders can establish a whole community approach for their community…
What is a Whole Community in Small Town, USA?
The whole community in a rural or small area is just that, the entire community. When addressing the objective of creating a whole community approach for rural emergency management, it is important to recognize that whole community involves everyone in the community from the mayor to the emergency manager to the business and even to the average citizen. If the entire community is not included in this approach, whole community does not exist and emergency management is deemed to fail, miserably. You, the emergency management professional, may know what to do if a disaster strikes your community! But, does the average citizen know what to do? If they do – it makes your job a lot easier. If they do not, further incident and crisis will likely occur. Further incident and crisis should never occur when it can be completely prevent before the disaster occurs – with whole community!
The Needs of the Whole Community
Let's say that a wildfire situation is occurring in your rural community surrounded by a woodland setting. It is important that you evacuate residents who are threatened. It is important that you notify first responders and disseminate intelligence to those who require it for the sake of this growing emergency management concern. Now let's say you go to one residence and tell a family that it is time they evacuate. The family refused because their livestock would be threatened and they will not leave without moving them to a safe location. You didn't think about their livestock and now you are experiencing further crisis because residents are refusing to leave without their animals. Had you have included residents and their needs in the first place, your emergency management operation would have probably been a lot more successful. Whole community allows you to assess the needs of everyone in the community and that will make your local emergency management mission a lot more successful and effective in the end.
Whole Community can save Money
The Whole Community approach in emergency management can save money for your community. This is especially good for smaller and rural communities that lack financial resources and funding for disaster and emergency management related events and activities. Businesses in your community for example might be able to provide you with resources for disaster related incidents such as food, water, tools, storage areas and even transportation. Local schools, churches and organizations might be able to provide your emergency management operations with shelters and even operational facilities such as an Emergency Operations Center (EOC) facility. Citizens of your community could also provide resources such as places to stay for their neighbors, transportation and even clothing articles that they don't need anymore. If you do not involve the whole community in your local emergency management planning, then you are missing out a lot of potential resources.
Whole Community and National Preparedness
When Whole Community approaches are successfully implemented into a community, rural and urban alike, the goal of National Preparedness is being reached. Too many people rely on the state and federal governments to be first responders for every community in the nation. The federal and state government are not first responders and they should never be tasked with such a responsibility. A whole community approach recognizes the responsibility of shared emergency management and preparedness. Each community, including rural communities that thrive as a whole community will further increase the efforts of success at reaching the National Preparedness Goal. Rural communities are especially encouraged to create a whole community approach because of the lack of resources, funding and remoteness of the area – without a whole community approach, these factors will make a rural area dependent on other communities and entities that will be already overwhelmed with their own crisis situations.
How to Establish a Whole Community
In emergency management, we often coordinate efforts of disaster and crisis management. In the whole community approach, collaboration at many times will replace coordination. This is because the goal is the same – protect the community. You, the emergency management professional and the them, the community, have the same intentions: Prevent loss of life and property damage in the community and preserve the way of life that the community has established. You cannot ask for better partners in emergency management than you entire community! So don't look to coordinate whole community efforts but instead, collaborate with the whole community on reaching the same goal. You should also integrate the community emergency management plan and framework into local business and organizations. How can you provide assistance, guidance and support to local business and organizations and how can they assist local emergency management operations? Help them and they will help you – and have a stronger emergency management framework in the process. Awareness is a big key to success for a whole community approach – make your entire community aware of disaster preparedness and what they can do to help. Lastly, involve your citizens, businesses and entire community by establishing volunteer programs where they too can help protect the community.
Is Your Community a Whole Community?
Is your entire community involved in emergency management? What strengths and weaknesses does your community show in relation to a Whole Community approach? Please comment below with your questions, ideas, observations, thoughts, views and opinions because they matter!
Thank you for reading this article. Please help support the writing of this article by sharing it with other community leaders, businesses and citizens and especially by sharing this article on your favorite social media outlets. Do you have an idea for an article topic? Do you want to write it? We welcome and encourage Guest Contributors on our site.
About the Author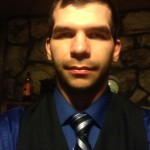 Shawn J. Gossman is an article and publication contributor of rural and remote-based emergency management, continuity and public health topics. Shawn holds a Master of Science concentrating in Emergency Management and a MBA in Hazardous Environment Logistics and Supply Chain Management. Shawn is dedicated to helping rural communities and organizations be a part of the Whole Community approach of National Preparedness.