Small business continuity planning is important especially in rural communities due to the challenges and issues facing emergency management and business continuity professionals in a rural setting. Small business continuity planning is simply planning for business operations to continue after a short-term to long-term disaster or crisis occurs.
Is your small or rural business ready for a disaster?
Imagine that a major earthquake hits your area. Imagine that a destructive tornado or hurricane wipes out your business establishment. Imagine that a pandemic of infectious disease affects your area and several of your employees are sickened and quarantined for a long period of time. Imagine the worst happening to your business. Now ask yourself: Are you prepared to continue business operations? Small business continuity planning will help you prepare to keep your business going during crisis event like those mentioned above.
No Small Business is too small for Small Business Continuity Planning
In a smaller or rural community setting, small businesses are often very little when comparing to businesses in larger urban areas. A small business in a rural community could be something as small as a one facility general store or a dentist office for a small town. Just because your business is small doesn't mean that you shouldn't be considering small business continuity planning. If your small business is taken down due to a disaster or crisis of some kind – multiple entities will be affected. Your small business generates your revenue allowing keeping you in business, paying your business debt and keeping paying you a paycheck. Your small business also stimulates the economy for the community and county or territory in which is resides. A small business continuity planning system is just as important as a larger business continuity planning system. All businesses need to be prepared for the worst case scenario.
Small Business Continuity Planning – Step #1 – Plan Scope
The first step of small business continuity planning is defining the scope of your small business continuity plan. What do you wish to accomplish with your business continuity plan? In this step, you will be creating objectives and goals for your plan. What will the plan do and how will you make the plan happen? Take a look at your business and analyze the needs of your business. Imagine if a disaster happened in your area right now – what would be the first things that your business would need? What would be the first things that your business would need but would probably not get due to the disaster? In this portion of small business continuity planning – you are basically planning for your plan which is critical to completing such planning requirements.
Small Business Continuity Planning – Step #2 – Business Impact Analysis
How will a disaster impact your business? In the business impact analysis phase of small business continuity planning, you are to identify the critical and non-critical aspects of your business. When talking about critical aspects, try to identify those business aspects that just cannot be disrupted. What sort of disruption in your business is completely unacceptable? Some functions of your business will not be as critical as others but it is important to see how each function connects with one and other. Some connections might be more critical than you think simply because they are needed in order for critical functions to work properly. Take your time with this step because you want it to be nearly as perfect as you can make it.
Small Business Continuity Planning – Step #3 – Threat/Risk Analysis
When conducting your small business continuity planning objectives, it is important to analyze the threats and risks that potentially could disrupt your business activities. This is another phase where you need to take your time and look outside of the box of the norm. By the norm, I mean don't just focus on disaster and crisis events that commonly occur. For example, if your business is located along the Gulf Coast, don't just focus on hurricane and flooding concerns – other crisis scenarios might be possible such as disease outbreak, aviation emergencies and fire dangers. It is important however to analyze information regarding historical disaster, threat and risk data that has occurred so that you may include that information into your threat and risk analysis. While focusing on all the types of potentials for business disruption – don't focus so much on unlikely events. For example, if your business in located in southern Kentucky, the chance of hurricanes is going to be basically impossible.
Small Business Continuity Planning – Step #4 – Strategy
The next step in your small business continuity planning activities is to identify strategies for continuing your business and operations after a disaster or some kind of crisis has occurred. How will you continue business operations after a tornado has directly hit your business facility? How will you continue business operations after an act of terrorism has halted transport services in your area causing delays with your delivery service network? Ask yourself important questions on what you would do if disaster and crisis events directly impact your business. Your strategy is to basically prepare for the worst before it happens and have the tools and resources ready for when the worst happens. Remember to reach out to others in or around your community when creating a strategy for small business continuity planning. Developing partnerships with other business, municipalities and community-based organizations can help with many aspects of small business continuity planning including with funding and resource needs. You need to be prepared to creative innovative ways to give something back to your partners though as most partners need to have something in return for assisting your business.
Small Business Continuity Planning – Step #5 – Develop the Plan
Now that you have completed your business impact analysis and conducted a threat and risk analysis, the next step of small business continuity planning is actually developing and implementing the plan. Create your plan on a document such as with the use of Microsoft Word and organize it properly. Your plan table of contents should include an introduction with the mission, scope, objectives and goals of your plan and strategy. The contents of your plan should also include company contacts, partner contacts, risks and threats to your business and lastly, the strategy of your small business continuity planning efforts. You don't need to write a book for your business continuity plan but it should be detailed in length so that when your partners and employees review it, they can understand each line of content within it. It is always good to include a timetable in your plan as well so that you may work on completing goals in a timely fashion.
Small Business Continuity Planning – Step #6 – Exercises & Updates
After you have created and implemented your plan, your small business continuity planning doesn't exactly stop there. The next thing you need to consider is exercises and educational events that strengthen your business continuity skills and powers the effectiveness of your plan. Consider partnering up with local first responders, other business and organizations and even your customers and members of the public to create a mock disaster scenario to measure how you would respond to it as a small or rural business owner.  With that, make sure you measure and compare your exercises as well as success and failure of your small business continuity planning and implementation. A plan should be updated over time as no plan is considered the ultimate plan that will never need updating. Update your plan when updating is required so that you can keep your business continuity success active and up to date.
Have you started your Small Business Continuity Planning yet?
What sort of disaster and crisis events could affect the operations of your small business? What are you going to do if functions of your small business are disrupted due to some kind of disaster, crisis or emergency event? Please comment below telling us your plans, ideas, feedback and questions about small business continuity planning.
Thank you for reading this article. Please share this article with other small businesses in your area as well as on your favorite social media outlets to help support our writers for taking the time to submit publications like this one. If you are interested in submitting rural emergency management and/or small/rural business continuity articles on this blog, please see our Contributing Page for more information.
About the Author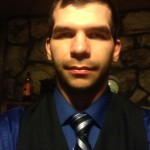 Shawn J. Gossman is an article and publication contributor of rural and remote-based emergency management, continuity and public health topics. Shawn holds a Master of Science concentrating in Emergency Management and a MBA in Hazardous Environment Logistics and Supply Chain Management. Shawn is dedicated to helping rural communities and organizations be a part of the Whole Community approach of National Preparedness.