Rural responder training is so critical that it can help save the life of the most important asset of an emergency response department – the emergency responder. Rural responder training is often taken advantage of due to most responders being part-time or fully volunteer with a department. However, this is just an excuse that should have died off with primitive emergency responder practices years ago. The times and threats have changed and rural responder training is now more important than ever.
Rural Responder Training Should Never Stop
In a very short time, I will graduate with an honorable Master of Science concentrating in homeland security, emergency management and public health. A Master degree often identifies that a person has mastered a discipline. This doesn't mean that training and further education has stopped. I continue to learn each and every day more about emergency management and the rural community in dealing with emergency situations. In fact, I have a goal to learn something new each day and for many years now, I have successfully met that goal on a daily basis. No rural responder training will ever top out – it will never stop. Anyone who says they have learned it all is lying to their selves – there will always be something new to learn.
A True Leader is an Educator
Emergency response departments do not need managers. Emergency response departments instead, need leaders. A true leader will lead their department by becoming an educator. You don't have to have a Master degree or PhD to be a teacher – you just have to have passion and a will to teach others so that they can perform their duties in a safe and responsible manner. A true leader will identify areas within a department that lack the needed training, consider innovative methods on developing that training and will educate the department on a regular basis to enhance their training skills in those particular areas. Rural responder training will make real rural responders. Not training responders will simply increase the chances of the responder becoming a victim themselves during an incident due to not knowing what to do, freelancing and other preventable actions.
Rural Responder Training shouldn't be once a month
In many jurisdictions, at the very least, once a month required training is the golden rule for most rural responder training programs. This is minimum and this should be completely ignored. Once a month training is not enough especially in a rural community where personnel and resources are often very limited. Training should be offered and encouraged on a daily basis to rural responders especially those who perform their duties as volunteers. It could save their lives! And it is simple to offer this type of training as well – with the internet and social media, anything these days is possible. There are plenty of free videos on YouTube that can be used to help with rural responder training just to name one kind of way responders can train at any time they wish to train.
I am helping out with Rural Responder Training
I take the challenges of rural emergency management and first response very seriously. It is personal to me and I thrive to counter the challenges that we tend to face all the time. With that, I am utilizing the internet to help with offering free and modernized rural responder training resources. I encourage you to look at some of my websites below and explore them to help yourself gain more training and experience as a rural responder.
Skywarn Forum – The largest Skywarn storm spotter community on the internet. Learn more about severe weather identification and spotting procedures.

Emergency Management Forum – An online message forum community dedicated to emergency management news, critical topics and training.

Rural Responder – An upcoming private community focusing on rural emergency response departments and disciplines and how these response departments can be improved.

Crisis Dot Education – An upcoming free online course website specializing in crisis, incident and emergency management disciplines.

Pro Bono Emergency Management Consulting – In a quick email conversation, I can help you identify needed training topics and methods for your community at no cost to you at all.
How important is Rural Responder Training in your community?
What efforts have been made to enhance rural responder training in your community? What innovative ways can you think of to make rural responder training easier to access on a daily basis? Please comment below with your thoughts, ideas, opinions and questions about rural responder training and how we can improve it across the board.
Thank you for taking the time to read this article. Please consider taking the time to share this article with others and on social media to help support this blog. If you are into writing about rural emergency management topics, consider becoming a guest blogger on this blog, today.
About the Author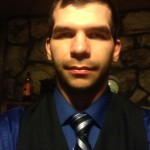 Shawn J. Gossman is an article and publication contributor of rural and remote-based emergency management, continuity and public health topics. Shawn holds a Master of Science concentrating in Emergency Management and a MBA in Hazardous Environment Logistics and Supply Chain Management. Shawn is dedicated to helping rural communities and organizations be a part of the Whole Community approach of National Preparedness.