Rural flood mitigation is now a hot topic this year as we get deeper into hurricane and storm season!
Heavy showers and thunderstorms and hurricanes are frequent this time of year. With that, we in the rural emergency management community are faced with the potential for floods and flash flooding situations. Rural flood mitigation techniques and protocols are now more important than ever during this time of the year. The only way to truly survive a rural flooding situation is too prepared for it. So in this article, we are going to look at innovative and low cost solutions of preparing our local rural flood mitigation protocols.
Strategically Plan for Rural Flood Mitigation
The first step in successful rural flood mitigation protocol achievement is to strategically plan for flooding situations. If your community has got a lot of rain and a wide band of showers and thunderstorms are forecast to happen soon or remnants of a hurricane will come through your area, then you can be assured that there might be some flooding concerns for your specific location. Knowing the possibility of a flood situation happening before it actually happens will allow you to get a sense of preparedness and know what to do before it happens. By using the National Weather Service website, a service that is free of charge by the US Department of Commerce, you can keep track of weather conditions and extended forecasts for your area. The Storm Prediction Center website is also good for tracking severe weather and the National Hurricane Center is good for tracking tropical weather and disturbances. Plan ahead by knowing that bad weather will strike your community before it actually does so.
Preparing for Rural Flood Mitigation
If you live in an area where rural flood mitigation efforts are required, preparing for rural flood mitigation activities will be your best bet. What can you do to mitigate flooding for your community? This can be a number of different actions including fixing a poor drainage system that commonly floods a specific area of the town. You might need to install a few ditches and culverts so that rainwater can flow away from areas that are likely to flood. You may need to order sand and bagging products in order to be able to make sandbags for when it does start to flood. In some cases, flooding is going to occur and there isn't much that can be done about it at least as far as your emergency management budget is concerned. Don't be discouraged to look into grant information for financing those bigger and costlier rural flood mitigation projects.
Aiding Rural Flood Mitigation with Authority
Rural flood mitigation can also be achieved when your community expresses its authority over areas where flooding is of concern. For example, a community can establish flood zones within the town and prevent construction and commerce from being developed on such zoning points. Rural flood mitigation techniques involving the control and authority over land might not always sit right with residents and business owners. However, flood zoning and other control methods can essentially save lives and save a low budget community a lot of money in the long run. Sometimes people and businesses will build in flood-prone areas on chance and without realizing the damage that can be done and the strain that can be placed on the entire community after flooding in those specific areas occur.
What is your community doing for Rural Flood Mitigation?
What sort of efforts is your community impacting in terms of rural flood mitigation? What sort of innovations has your community done to mitigate the negative results of flooding challenges to the community? Please comment below with your thoughts, ideas, opinions and questions about rural flood mitigation subjects.
Thank you for taking the time to read this article. Please support the creation of this article by sharing it with others and especially on your favorite social media networks. You can also support this online journal by becoming a guest article contributor.
About the Author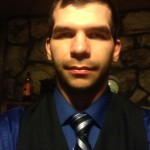 Shawn J. Gossman is an article and publication contributor of rural and remote-based emergency management, continuity and public health topics. Shawn holds a Master of Science concentrating in Emergency Management and a MBA in Hazardous Environment Logistics and Supply Chain Management. Shawn is dedicated to helping rural communities and organizations be a part of the Whole Community approach of National Preparedness.