Could you imagine that there are more rural firefighting challenges than urban firefighting challenges?
Of course! It is not only obvious but it is wise to understand that rural firefighting challenges heavily outweigh the firefighting challenges of an urban metropolitan community. We look at the common characteristics of such rural firefighting challenges to understand this fact – rural fire departments are mostly volunteer, underfunded, have limited resources and often rely on mutual aid agreements from various neighboring communities and NGO partners. However, these facts aren't to say that rural communities cannot overcome rural firefighting challenges. In this article, we will be addressing rural firefighting challenges and looking at potential ways to overcome them…
Why Overcoming Rural Firefighting Challenges is so important
First of all, a rural community is a town of 2,500 people or less according to the United States Census Bureau. The US Census Bureau also reports that the rural communities of America have twice the fire death rate of the national average. That is a big deal – that is something for every fire official in every rural community to really stop and think about.
Fire-related incidents are very troubling. A fire-related incident in a rural community is even more troubling due to the fact that poverty exists at a higher rate and the total destruction of what little infrastructure a rural community has, destroyed in a fire, can essentially create major challenges for the economic stability of such rural community that the infrastructure resides in.
Most rural firefighting challenges in the sense of actual fires are caused by accidental elements even much more than arson or natural causes. In most cases, a residence in a rural community that is destroyed by fire is likely caused by an accident of sort or an electrical system failure more so than it is intentionally caused in an arson-type situation.
Because of poverty rates and lack of infrastructure for buying goods and employment, many dwellers in the rural communities of the United States rely on old fashion techniques in upkeep of their properties. An example of this is using a wood burning heating system verses a modern electrical heating system because wood cost less – this creates a further concern of rural firefighting challenges for a resident using such an old fashion system.
Rural Firefighting Challenges that we are facing
The US Fire Administration (USFA) reports that 99.5 percent of rural fire departments in America are volunteer or mostly volunteer with only a very few lower paying positions amongst officers and chiefs. Most fire personnel in rural communities are volunteers as well so most of them have other paying forms of work outside of the fire department and may not be able to respond accordingly to fires and other related incidents due to their work, family and other elements in the lives of volunteer first responders.
Most rural fire departments heavily rely on volunteer-ran charity events to basically firefighter-fund their fire departments as most rural communities simply cannot create a reasonable budget for their firefighting services. Other means of funding includes grants and donations. This creates challenges in needed equipment and resources, two things that rural fire departments often go without.
Education and training is another one of the rural firefighting challenges that should be recognized. Most rural fire departments are volunteer so personnel might simply not be able to attend training due to their actual employment, family and so on. Training might also cost significant amounts of money which might also create a lack of training due to not being able to pay for such training and education.
The size of rural fire departments vary but in most cases, departments are fairly small and unable to incorporate multiple programs based on fire prevention and awareness. For example, the lack of funding and resources would likely prevent a rural fire department from being able to check building and fire codes for local infrastructure and housing development in the community. Community-based fire prevention and awareness programs are often very scarce in rural communities as well due to the same issues stated above.
The fact that rural America has twice the national average of fire related deaths in America could also be due to lack of timely responses and lack of resources to be used in response. Many rural fire departments are not housed with firefighters at all hours of the night and day so response could be a "hit and miss" type scenario with the hopes that enough personnel are available to respond to fire calls. In many cases, most rural community fire incidents require the assistance of mutual aid partners from other neighboring communities.
Rural Firefighting Challenges: Responding to Program Challenges
As stated above, there are challenges in providing programs for fire prevention, awareness and fire code services in rural communities simply because of finances and resources of the local rural fire department. Responding to such challenges requires innovative thinking with a cost-effective solution in mind. Here are a few suggestive ideas for addressing these rural firefighting challenges community are being faced with:
Voluntary Multi-Hazard Home Surveying – Rural fire departments can establish a program made up of volunteers who give non-intrusive requested home surveys to rural community residents resulting in fire department feedback on how residents can make their homes more "fire proof" than what they originally start as. The survey can include suggestive tips on maintaining fire prone areas such as electrical systems, wood burning appliances and related appliances. The survey could also suggest ways to create better escape routes for residents if a fire happens and talk about not blocking windows, doors and related escape paths. Finally the survey can provide residents with the basic know-how on creating a residential and/or family plan for what to do when a fire happens in the household. Residents who give permission can enable firefighters to videotape the survey to provide a training tool for other volunteers who wish to be a part of the survey team.
Fire Awareness Outreach – Rural firefighting challenges also include awareness outreach programs due to the lack of mass media and other resources for providing the awareness information in rural environments. One idea to overcome this type of challenge is door-to-door communications and awareness. Firefighters can visit members of the community "door-to-door" and provide basic information on fire hazards and how to avoid them. A short flyer could be created to give to each household spotlighting basic tactics of being aware of fire prevention. In most rural communities, residents know one and other, often very well and this sort of activity will allow residents to issue more of their own trust in their own local first responders. Other outlets for providing this important information could include fire department meetings open to the public, announcements made in churches and other community organizations and actions made by local community-based action programs for rural communities.
Donate a Fire Alarm Program – Rural firefighting challenges in terms of fire-related deaths often occur because residents are unaware a fire has started especially during night time hours when they are asleep. One way to mitigate such tragedies is to host a fire alarm donation and giveaway program for the local rural community. Fire departments in rural areas would create a "boot drive" or other charity type program asking for donations of approved residential fire alarms which will then be distributed throughout the community. The giveaway day should include a two-type program process including ONE method of going door-to-door and giving away fire alarms to residents in the community and also hosting an event where residents can report to the fire station and receive their free fire alarm. Innovative features such as fire alarm care and maintenance trivia games can be integrated to test the knowledge of residents and teach them new knowledge for a chance to win a "big prize" of some sort.
Rural Firefighting Challenges: Responding to Volunteerism Challenges
Volunteerism rates in America's rural fire departments are reportedly decreasing when compared to previous years according to American firefighting organizations. This creates a major concern for the American firefighting strategy. Over 70% of fire departments in America are either volunteer or mostly volunteer and nearly 100% of fire departments in America are all volunteer or mostly volunteer. So to overcome the challenges of recruiting and retaining volunteer firefighters in rural fire companies, the following strategies are suggested:
Expand Volunteer Zones – Many rural fire departments require volunteer firefighters to live less than 10 miles from the fire department's location. This could be a major problem hindering the ability to recruit and retain firefighters for the department. As an alternative, a rural fire department might consider raising the residential requirement from 10 to 20 miles. A lot of rural communities are surrounding by county or "out of city limit" type areas that might have populations of residents who actually could make great volunteer firefighters. When considering an expansion of the required mileage from residence to the fire station – be sure to survey the area especially to roads that will be used for response to the fire department on calls as there will need to be a straight way to the station in order for the limit to be expanded.
After-School Youth Auxiliary Program – Consider creating a youth-based auxiliary program for local kids and teens for your fire department. Your department might have better luck creating this as an actual after-school type program. Coordinate with local schools and education facilities to potentially create a program like this and detail the benefits to such a program. The program can contain a two-part set of benefits. The first part is help with homework and studies by youth program leaders and volunteer personnel and the second part is education and basic training on being a firefighter. Volunteers can teach youths about fire safety and prevention, how to inform their peers and parents on fire awareness information and the basics of firefighting in an attempt to spark their interest of becoming a firefighter one they are of age. A program like this also benefits rural communities on a crime prevention matter as membership in the program could require that youth members remain on a law abiding and school grade satisfactory path in order to continue with the program.
Creating a Family Department – By creating a family department, this statement is not meant to say all firefighters should only consist of actual legal family members. Instead, the statement addresses that rural fire departments should create a family-like environment amongst volunteer fire personnel. Many rural firefighting challenges include issues along the lines of gossip and conflicting with other nearby and neighboring fire departments – this issue should be stomped out immediately. It would prove to be better to create an environment where each firefighter considers their fellow firefighter as their brother or their sister and that the entire department mimics the idea that all personnel are part of one big family. Deep and long-lasting friendships should be targeted and creating among firefighter personnel to ensure that this idea actually proves to be successful. Volunteer firefighters should be in one and others lives in a big way.
Rural Firefighting Challenges: Responding to Response Challenges
Rural firefighting challenges often include firefighter response to community fires and other related department incidents. In most cases, firefighters in rural departments are strictly volunteer and thus have commitments to their actual employment requirements, families and lives. This creates issues in responding to fires and related incidents amongst volunteer fire service personnel. Overcoming the response issues of a rural volunteer fire department is very important and might actually be the most important issue of them all because without a proper response, homes will burn and lives will be lost. Here are some potential effective tactics on addressing these rural firefighting challenges:
Strategically Planning Availabilities of Personnel – The department's personnel have their own jobs, families and lives to also tend to outside the fire department. This is acceptable and quite understandable since being a volunteer means that a person is not being paid to do so. However, inactive volunteer personnel is entirely unacceptable and should not be tolerated – people should not be encouraged to volunteer for something if they actually cannot devote any time to the system at all – that is completely against what volunteerism is in the first place. So it would be wise to create a strategic plan on the availabilities of firefighters identifying when personnel will likely be free to respond to fires, a system where personnel would report any leaves or absences from the department and an integration of these strategic questions into new volunteer recruitment tactics as well. Knowing who will likely be available at any given time can exceptionally increase your response times and further create success for the community fire department.
Map Area and Jurisdictional Zones – One of the rural firefighting challenges on response is poor scene start-up due to confusion on where resident locations are, hydrant locations and so on. This can and should be avoided by the use of area mapping and zoning plans created by the fire department. Fire department officers and regular personnel need to understand where each street, alley, hydrant and other important areas are for responding to a fire. A map should be made showing each street, residential location numbers, alley access points, utility attention points, pools/lakes/bodies of water for potential water sources, intersections, fire hydrant types (dry, wet, etc.) and locations and other information about the community that could be essential for managing a fire-ground operation and incident. Firefighters should be trained with these maps and given copies and required to learn them on an annual basis.
Develop Community Relations – One common issue among communities and first responders are relationship building tactics. Many communities lack the development of relationships between residents and first responders. This issue is very negative and should not be allowed to occur. To combat this issue in terms of rural fire department response challenges, firefighters and the department should proactively participate in the development of community relations. Volunteer firefighters need to know members of the community and truly care about them as friends of theirs in order to further motivate them to respond quicker when their friends are in danger of fire and related incidents. A firefighter is going to likely help a good friend faster than a total stranger – most humans would. So that is answer to response challenges – build relationships between the fire department and residents of the rural community so that when a fire call happens, it's a friend that is in trouble.
Rural Firefighting Challenges: Responding to Training Challenges
Training is among rural firefighting challenges and it is often a concern for most volunteer fire departments. The reasoning behind this challenges includes multiple problems including the inability for firefighters to attend training sessions due to commitments from their actual jobs, family matters and life. Other problems include lack of training resources for some communities, lack of funding for attending training sessions and lack of motivation to train. A firefighter's training never stops – a statement often heard in the firefighting sector, a statement that is 110% correct! Firefighter training will not only save the life of victims but it will save the life of a firefighter as well. To overcome these challenges, three innovative ideas are listed below:
Online and Social Group Training – The internet and social media has exploded in popularity over the last couple of years giving a reasonable assumption that most US residents have an internet connection and actively use the internet as well as social media frequent times a week and even a day – even in a rural area. So taking to this assumed knowledge, one tactic to increase firefighter training might be for rural fire departments to turn to the internet. This can be done through website solutions such as blogs (like this blog), message forums (like Emergency Management Forum) and social media groups and pages. Internet and social media training outlets can include many free firefighter training videos found on YouTube and other online video media sites, department uploaded media and videos, text-based content, images and even online-based learning courses and technical skill building classes. The benefit is that creating such services and attending such services can be completely free for both the department educators and the firefighters. This kind of system would allow fire personnel to train at their own pace and at any time they wish. Use this as a secondary source of training though, online and social media training innovations should never replace actual physical training and drills put on by a fire department.
Multi-Department Training Sessions – Rural firefighting often consists of activating "box alarms" or mutual aid agreements where multiple fire departments from neighboring communities respond to assist fellow rural fire departments. It would not be unfamiliar to see 5-8 other city fire departments helping out another city fire department with their large structure fire. In most cases, activating mutual aid agreements is the most common response from rural fire departments. This means that working with other departments is crucial for rural firefighting challenges, right? So training with multiple fire departments only makes perfect sense! Training with more than one department at a time not only allows departments to share the additions of resources and personnel for the training but it also helps to create further knowledge of mutual aid agreement activation, coordination and proper incident command system and incident management among multiple responding agencies.
Monthly Video and Quiz Program – One way to help train new recruits and probationary firefighters is to train them of topics that have already been covered in previous training sessions. This can be done by videoing each fire department training session and editing the video to include the important training portions for the new recruits. Then fire officers can have new recruits sit down at the department and watch a video each month (or week, etc.) and take a short 1-2 page quiz at the end on what was talked about on the training video that was just watched. The quiz shouldn't be about passing or failing but rather a system for identifying vulnerabilities in knowledge so that fire departments know what areas to continue education in for new recruits. This could also be done with a PDF file or Microsoft Power Point or something similar if video equipment is currently unavailable to fire departments.
Rural Firefighting Challenges: Responding to Resource Challenges
One of the many rural firefighting challenges is the lack of equipment and resources among rural fire departments. A common sight of a rural fire department is a station using second-hand and hand-me-down fire apparatuses, used bunker gear and very basic equipment and department-funded resources. Fire departments in rural America are often self-funded meaning that the department's personnel raises money and budgeting for the department. Most rural communities lack the ability to provide a budget for the local volunteer fire department and raising the taxes for such an issue would only cause economic harm especially in rural communities that consist of resident living in the poverty level. But there are some innovative solutions to consider, including:
Encouraging other Organizations to do Donation Drives – It isn't uncommon for other organizations to conduct donation drives for the local fire department. Some rural community church organizations have asked for donations from church members of the purchase of a new fire engine or ambulance for a local fire and emergency medical department. Other organizations such as community-based action programs, Masonic lodges, Lions Club, fraternities and even social groups have also been known to host such donation drives for local fire departments. Encouraging and providing information to interested organizations is a good idea and could prove to be an active method of gaining resources, equipment and gear for rural fire departments.
Rural Swap Meets – When local fire departments get new gear and equipment, they should not throw the old resources away. Instead, they should consider attending monthly (or whatever period of time) local swap meets to buy, sell and trade resources to other local fire departments. Maybe one station gets new bunker gear for all of its personnel and takes the old bunker gear to a swap meet where another department swaps some hoses for the old gear. Be sure to check with local laws and policies on accepting second-hand resources before doing so to ensure that your department can legally participate in such an activity.
Master Grant Writing Skills – Grants are one of the most common methods of gaining equipment and resources for rural fire departments. Grants are not always rewarded to departments who request them though. One of the most common reasons why grant requests are denied is due to some mistake made during the grant writing process, commonly with the paperwork. Ensure that you can get accepted for grants by actually taking the time to learn the grant writing process and master your ability to write grants for your local fire department. The biggest portion to master is the research part of grant writing – you will be required to conduct a lot of research and help the grant awarding organization determine whether your department actually needs a grant or not. Upon researching for grant writing, try to determine all major problem areas, infrastructure and important areas in your community that require certain equipment and resources during some kind of fire related incident.
Solve Rural Firefighting Challenges with Innovation
In this article, we have covered a lot of topics in terms of rural firefighting challenges. Even though this article is over 3,500 words in length – it does not cover all the rural firefighting challenges out there, it doesn't even really come close to doing so. But each and every rural fire department challenge can actually be solved…with innovation! To be innovative about solving rural firefighting challenges, you need to let go of your security blanket and think outside of the box when it comes to firefighting. Don't live by the basics and standards, instead, you should be looking at new innovative ways and ideas on improving rural firefighting activities. Fully use your mind, be creative and never consider a dream to be a fairytale because that dream of yours could actually solve problems that your rural fire department currently faces.
What rural firefighting challenges does your community face?
Out of all the rural firefighting challenges in the world of fire services, which ones does your community and local fire department suffer from the most? What innovative ways have you developed for responding to your rural firefighting challenges? Please comment below with your thoughts, ideas, opinions and questions about rural firefighting challenges.
Thank you for taking the time to read this article. This article is nearly 4,000 words in length – it took a while and a lot of commitment to create. Please support the creation of this article and this blog by sharing this post with others and especially on your favorite social media outlets. You can also help Rural Crisis by becoming a guest article contributor for topics of rural emergency management and rural/small business continuity.
About the Author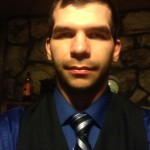 Shawn J. Gossman is an article and publication contributor of rural and remote-based emergency management, continuity and public health topics. Shawn holds a Master of Science concentrating in Emergency Management and a MBA in Hazardous Environment Logistics and Supply Chain Management. Shawn is dedicated to helping rural communities and organizations be a part of the Whole Community approach of National Preparedness.