Rural fire safety education is an important function of the rural fire department network. It is important for the public of smaller and rural communities to be informed about and to understand topics on rural fire safety education. If the public is unaware of rural fire safety education and knowledge, then rural communities will face an increase threat of fire incidents.
Fire incidents kill. Fire incidents do significant damage on properties they affect. Fire incidents will usually result in significant losses almost on every occasion. Fire incidents often create loss on items that cannot be replaced such as humans, photos, personal items and so on. It is important for the firefighting sectors to continue to provide rural fire safety education to the public so that fire incidents can be reduced and even eliminated in some form or another.
In this article, we will take a look at the 5-step process of the document "Public Fire Education Planning for Rural Communities: A Five-Step Process" provided by FEMA and the United States Fire Administration. The 5-step process of providing essential rural fire safety education to the public includes conducting a community analysis, developing partnerships with members of the community, creating a strategy to solve related problems of the community, implementing the strategy and evaluating the results of such strategy. In any form of planning, the key to planning and strategic planning success is to analyze, collaborate, plan, implement and measure.
Community Analysis for Rural Fire Safety Education
Before conducting a community analysis for the sake of rural fire safety education, it is important to understand what a community analysis is and is going to pertain to. You will be analyzing your community for vulnerabilities, hazards and risk of fire incidents. You will be looking at all the details and the details within those details to get a full understanding of the community fire risk. You might consider reaching out to mutual aid departments, other nearby communities and other counties to request information on their own community analyses to gain ideas on how your community should follow suit. Research and allow yourself to learn everything you possible can about conducting a community analysis before actually going through with it.
When conducting your community analysis for rural fire safety education, it is wise to fully understand the fire danger potentials for your rural area. What in your community poses a potential risk of fire danger? Maybe your community has a wooded area that could be subject to wildland fire during drought periods. Maybe your community has a factory of some sort whereas the older building construction creates vulnerabilities for potential fire spread. Maybe a certain neighborhood has had problems with juveniles setting small fires in the area thus a risk of arson fire incidents is present. It is important to analyze everything that can help you determine fire risk in your rural community including information from past incidents, present incidents and incidents that could occur in the future. You should also look at potential outside activities that pose fire dangers such as transportation on highways and roads that run through your community, rail transportation, air, marine and so on.
When conducting your rural fire safety education community analysis, keep in mind that you will need to assign priority to items included in your analysis. Some fire hazards and risks may not be as priority as other hazards and risks. For example, if your community's forest area has had multiple fire incidents in the past but the rail road area has not, then it obvious that the forest area should be a higher priority for fire incidents than the rail road system running through your community. If you do not prioritize, all the hazards and risks are going to prove to be quite overwhelming for your community analysis results. Use the tools provided to you to make conducting a community analysis easier than it should be.
Community Partnership for Rural Fire Safety Education
When planning for rural fire safety education, community partnership is very important especially for the rural and smaller communities. Community partnership should be established with other departments of the community, business and organizations in the community as well as and probably most importantly, the citizens of the community. Developing community partnerships with ease the planning process and allow for innovation by acknowledging the views of others in the community on ways to mitigate the hazards and risk of fires in a community. Businesses and organizations can also help with funding and resource needs and often times will donate when asked. You just need to work on how you will influence people and entities within your community to take action and partner up – often times, there needs to be something in it for them.
Partnering with members of the public or residents of your community for rural fire safety education planning and needs is extremely important. The residents of your community are the majority stakeholders of the community. If fires occur, it can threaten the way of life in your community for members of the public and residents. It is important to focus your rural fire safety education efforts on the residents of your rural community. But how do you go about making this possible? Many local rural fire departments conduct community-based events such as boot drives (to collect donations), BBQ and cookouts, breakfast/lunch/dinner events, holiday-themed events and related events and functions. These events and functions serve wonderful opportunities to provide the public with your rural fire safety education even if for something like 15 minutes of the event. In that 15 minutes, you can teach members of the public about the importance of changing batteries in their smoke detectors and that bit of information might one day save lives.
Businesses and organizations in or around your community also serve as good opportunities to improve rural fire safety education planning and implementation. Consult with local and/or nearby business and organizations to take action of fire safety in their area by partnering with your rural fire safety education cause. Businesses and organizations in your area can usually help with funding and donations as well as resource donations. In most circumstances though, there needs to be something "in it" for the business and organizations partnering up with your cause. You need to provide something to them in return such as fire safety training at no cost for their employees or posting their banner on your fire apparatuses during a community parade – help them excel and they will help you with your rural fire safety education cause.
Strategize for Rural Fire Safety Education Needs
The next step of the rural fire safety education planning process is to create a strategy for it. Create your training and education strategy to solve problems for rural fire-related incidents that could occur. Strategy is a bit different from traditional planning. Strategic planning is about planning so detail-oriented that your department will have the necessary tools and resources before an incident actually occurs. Strategic planning is about being prepared for the worst before the worst actually happens in the first place. To not strategically plan is simply chaotic. If you were to provide rural fire safety education on a whim, the system would be chaotic and less effective because it is not structured and organized properly. For example, you cannot expect to approach each residency in a small town of 1,000 and education them on fire safety – that would take a long time and require a lot of human resources and patience.
Before creating your strategy, re-review what you have done so far for rural fire safety education planning. Review your community analysis once again. Review the partnerships you have made with residents of the community. Review the partnerships you have made with business and organizations of the community. You should also review your budget and allowed spending for the rural fire safety education strategy you wish to develop. Review what resources you have available and what resources you will start to stockpile and/or collect over time. When planning strategically, create a plan that focuses over 3-5 years and that can be easily modified since conditions over time change and require strategic plan updating. Now is the time to do the best you can at perfecting your strategic plan.
When developing the actual plan, don't assume the entire planning team or taskforce should only be made up of fire safety professionals. Your strategic planning team should be made up of representatives of everyone involved in the rural community. This includes the fire chief, police chief, ambulance director, the mayor, the city manager, the direction of public works, housing and development leader, business and organizational representative, legal counsel for the community and even someone to represent the residents of the community such as a leader of a community-action program. You might also include organizational representative such as faith-based ministers and members of the local media outlets as these types of representatives will often be able to deliver information to mass amounts of people in the community at one time. Planning should be open to the public and never kept secret because it won't work that way.
Implementing the Rural Fire Safety Education Strategy
When implementing your rural fire safety education strategy, it is important to always follow the directional courses of the plan. Create timetables for the plan and assign tasks for various personnel and entities, departments and so on. You have created the strategy for rural fire safety education, now it is time to implement said strategy and start to make it happen. Maybe one task for assignment will be to train a group of volunteer firefighters that will go to local functions and school events to provide education about rural fire safety. Maybe you need to start coordinating and planning events put on by the community to include discussion and talk sessions about rural fire safety education for the public need. Now is the time to start doing what you have planned for.
Marketing your strategy is very important. The only way others will know about your rural fire safety education strategy is if you inform them of it. How will you reach out to the masses of your community? Posting brochures on business and organization bulletin boards could help. Creating pages and profiles to display information on social media websites may also prove to be exceptionally beneficial. Coordinating with the local media outlets and faith-based organizations and fraternities in the community to distribute information will also be effective in many ways. However you can get the word out effectively and without spending money in the process, you should do so. Unless you have a budget for marketing your rural fire safety education information, you will need to keep financial issues in mind.
You have implemented your rural fire safety education strategy and you have marketed the important information out to the community – this isn't the end. Now you need to continue marketing progress updates out to the community. If your community provides a monthly newsletter with their water bill distributions or something similar to that, the newsletter will often provide a great method of updating the public with your strategic progress of rural fire safety education awareness and programs. You might also consider making some of your monthly fire department meetings open to the public so that you can updates members on the progress of your rural fire safety education strategy implementation. You should always try to keep all stakeholders informed of what is going on, what has changes and so on in order to remain effective and keep people interested in fire safety topics for your community.
Evaluating and Updating the Rural Fire Safety Education Strategy
You have done a community analysis. You have partnered up with stakeholders in your community. You have developed a strategy. You have implemented your strategy. Now it is time to evaluate your strategy and update it when updating is needed. You rural fire safety education strategy and program should be developed to easily be updated as I have previously mentioned in this article. No strategy is going to be so ultimate that it can be implemented and never changed again – it's impossible and you cannot convince me otherwise. The environment in a community, especially a smaller or rural community will often change especially when business move in and move out as well as residents, too. When change happens – your rural fire safety education strategy will likely require evaluation and updating.
In relating to evaluating your rural fire safety education strategy, you also want to monitor the progress of the strategy and measure the results of it. Compare the results to other results and make changes that will better the strategy in some form or fashion. A good strategy is not always a perfect strategy but it is always a well updated strategy. Upon evaluating and updating your strategy, you should also keep members of the public and stakeholders informed of your strategic updates as well.
Does your community have a Rural Fire Safety Education strategy?
What fire safety concerns do you have for your rural community or small town? How do you education members of your community on rural fire safety topics? Please comment below telling us your thoughts on planning for rural fire safety education strategies in your local community.
Thank you for reading this article. Please share this article with others to show support for its creation. Consider sharing this article on your favorite social media outlets as well to enhance readership on our blog and motivate our writers to continue publishing more articles like this one. If you are interested in writing for this blog, please see our Contribute Page for more information.
About the Author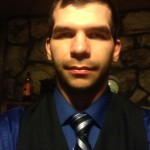 Shawn J. Gossman is an article and publication contributor of rural and remote-based emergency management, continuity and public health topics. Shawn holds a Master of Science concentrating in Emergency Management and a MBA in Hazardous Environment Logistics and Supply Chain Management. Shawn is dedicated to helping rural communities and organizations be a part of the Whole Community approach of National Preparedness.