Are you looking for information on rural fire department creation?
Rural fire department creation is a big step towards a rural community's emergency management and incident management success. Depending on the fire services of a neighboring community doesn't always go as planned especially if the neighboring community is also rural, short staffed, volunteer and/or dealing with their own fire related incidents at the time your community needs them the most. If there are no fire departments around your community for more than a few miles – the fire risk and danger of your community will be critical because of that challenge.
I created this guide to give you a basic understanding on how to go about rural fire department creation in your small and/or rural community. This may not be considered an ultimate guide to rural fire department creation but it will help to get you and your department started…
Rural Fire Department Creation Planning Phase
Before digging too deep into rural fire department creation, determine the fire department needs of your community. How many fire does your community have each year? Who responds to the fires? Are the structures or items that catch fire able to be saved in time or does a lack of close proximity fire services create decreased time where property and structures are fully destroyed after a fire related incident? Why does your community need a fire department? Are there members of the community or those nearby the community interested in joining the community fire department if it is actually established? Do the community board members and leaders approve and agree with a rural fire department creation strategy? Ask yourself any question that relates to your community and a rural fire department creation strategy and make sure you answer the questions before moving forward.
Consider seeking assistance from a seasoned fire department professional. This could be a nearby community's fire chief, a county or district fire official or even a fire official from a nearby larger or urban community. Ask them to assess your community fire department and response needs and help you determine whether or not a rural fire department creation strategy should be put into place at your community. If you don't know much about the firefighting fields, you should really seek support and advice from someone who does. You might even consider recruiting a seasoned firefighting professional to lead your rural fire department as chief to help develop a professional fire service for your community.
Rural Fire Department Creation Legal Phase
The next step in rural fire department creation is determining the legal qualifications and laws governing the creation of a community or local fire department system. Federal, state, county, tribal and local laws and ordinances may significantly change your plans and strategies of rural fire department creation for your community. You should contact appropriate agencies and consider seeking legal advice from an actual attorney. Your department will most likely consist of volunteers who volunteer their time and services 100%. You need to research laws pertaining to volunteer personnel and personnel who actually are charged with fighting fires. You also need to research the legal information on raising funding for your department and liability issues.
You also need to consider the amount of money it will take for rural fire department creation. Your fire department will need a housing facility, apparatuses, firefighter personal protective equipment and banker gear, firefighting tools and supplies and so on. Does your community have a budget for rural fire department creation? I suggest looking into fire department related grants and writing some grant applications to help gain financial assistance to help fund your rural fire department creation efforts. You might also start a local community fundraiser asking for members of the community public, businesses and other organizations to donate to your rural fire department creation fund. Usually concerned community members and businesses want a local fire department present.
Embrace Social Media for Rural Fire Department Creation
Aside from where grants require you to purchase equipment and items from, other funding towards your rural fire department creation strategy can be used on social media sources for much cheaper prices. Facebook for example has countless groups and pages of firefighters from all over the country who are selling second-hand firefighting gear, PPE, communications equipment, lighting and even working apparatuses (fire engines, fire tankers, brush trucks, etc.) Consult these social media outlets to purchase second-hand equipment and supplies so that you can save your department's funding for something else that will be needed down the road.
Social media outlets are also resourceful for rural fire department creation awareness and community promotion strategies. Most communities, urban and rural alike are on social media and it is safe to say that the majority of residents of your rural community have profiles on and actively use social media websites. Reaching out to members of your community is very important and social media allows your fire personnel and department to do just that. You can find volunteers on social media. You can find businesses, organizations and individuals who would like to donate to a department fund on social media. You can keep your community informed of fire department events and fire safety awareness on social media. I am an Assistant Fire Chief for a Village of about 250 people and we utilize our department's Facebook page on a weekly basis.
Training Required for Rural Fire Department Creation
It is a saying in the fire service that firefighter training never ends. This is a very true statement. Training and exercising saves lives of not only victims of a fire-related incident but training also saves the lives of firefighters responding to such types of incidents. Rural fire department creation strategies should include a training and exercise plan. Rural volunteer fire departments should at least host one training session each month but more is better. Many fire departments will have one business meeting a month and one training meeting a month. Training should consists of different disciplines in the fire service sector including the use of Self-Contained Breathing Apparatuses (SCBA), emergency medical responder certification, hydrant use, hose and attack techniques, ladder use, smoke behavior, fire dangers (flashovers, backdrafts, etc.), ventilation techniques and even operating fire engines and other apparatuses.
Training with rural fire department creation should not only consist of what courses go on at the station. Seek support from other nearby stations and county fire districts to become invited to participate in their own training classes – most departments welcome other departments to train with them. Members of your local fire department should also take courses on the Federal Emergency Management Agency Independent Study Program (FEMA-IS) website as well to become certified with the National Incident Management System (NIMS), Incident Command System (ISC) and the Professional Development Series (PDS) just to name a few. Seek training opportunities from other free training websites as well including watching YouTube videos and following blogs. Contact local colleges and universities to see if they will offer free training and certification for volunteer fire departments.
Rural Fire Department Creation Volunteer Phase
Volunteer fire departments rely on their personnel but as volunteers, firefighters are not always available to respond to local fire calls. It is important for fire department officers to consider work hours and availability of each volunteer and determine what times there will not be any coverage for the station fire calls. Then fire officers will know what times are needed for coverage when seeking further volunteer personnel for the station. It is important for volunteers to understand their roles in the department – there should be a chain of command. A basic chain of command consists of a fire chief, an assistant fire chief, captain(s) and firefighters. Other positions such as Administrative Assistant and Safety Officer might also be considered. A rural fire department creation strategy should also include the development of station bylaws as well.
When it comes to volunteerism, it doesn't just stop at adults, either. Consider starting a youth or junior firefighter program during your rural fire department creation strategy. A program like this is where you give youths about the age of 13 and up and chance to learn about firefighting, get their own firefighter bunker gear and even respond to fire-related incidents. Now it is important to note that you should never send a youth volunteer into a burning structure or allow them to ever get into a dangerous situation but youths can do other things at the fire such as roll hoses, help with scene cleanup, bring bottled water to firefighters and most importantly, learn about firefighting. Creating a youth-based firefighter program also helps deter youth-related crime in the community by giving local youths something productive to do to pass the time.
Raising Money after Rural Fire Department Creation
As you establish the local fire department and start to conduct fire operations, the need for further financing will become apparent. An apparatus could break down for example and require a new fuel pump which will cost money. You will also need to pay for fuel costs, electricity and water bills for the fire department, general apparatus maintenance such as oil changes, SCBA tank refilling and the acquisition of more gear and PPE as new volunteer firefighters are voted on to the department. How will you be able to afford such needs if your rural fire department doesn't have financial backing or is 100% department self-funded?
The widely used solution to financing is event fundraising! You might consider having a boot drive where you ask for donations at a safe intersection whereas you have been approved by safety and community leader officials to do so. You might also consider doing events for the community such as a fireworks show around Independence Day where citizens can watch the event for free but have to buy concessions and refreshments to help fund your department. Many rural fire departments also tend to put on events that are beneficial for children and adults who are underprivileged or victims of poverty. These events could be community dinners, community bingo and so on costing significantly less than what they would usually cost outside of a charity event. Get creative and use innovation!
What do you think about Rural Fire Department Creation?
Have you ever considered rural fire department creation for your community? Do you think that more rural communities out there without fire departments should consider creating their own fire department? Please comment below with your thoughts, ideas, opinions and questions about rural fire department creation strategies.
Thank you for reading this basic guide. Please support the creation of this guide by sharing it with others who might be interested in it. You can also support this blog by sharing this guide on your favorite social media websites. Consider contributing to this blog as a guest author to also show support for the articles that are published on this website.
About the Author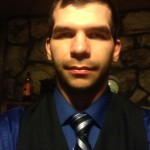 Shawn J. Gossman is an article and publication contributor of rural and remote-based emergency management, continuity and public health topics. Shawn holds a Master of Science concentrating in Emergency Management and a MBA in Hazardous Environment Logistics and Supply Chain Management. Shawn is dedicated to helping rural communities and organizations be a part of the Whole Community approach of National Preparedness.