Rural Event Management services are a perfect opportunity for local emergency management to actively participate in community affairs…
Last Saturday, I went on the Kiwanis 28th Annual Superman Bike Ride. I have been participating in the 60 mile road bike cycling ride for four years. It is a great way to support a local rural community, help kids and cycling does a number of positive results for your health. While on the ride, I noticed a significant support of one particular community department assisting the Kiwanis members – the Massac County Emergency Services and Disaster Agency or Massac County ESDA. While most people associate emergency management agencies, ESDA, CERT and other related departments with being responsible for disaster management, it is a little known fact that emergency management also assists in helping to coordinate and manage larger events for communities as well. I found this to be innovative and extremely useful for the rural emergency management world and thus, I wanted to create an article about it on Rural Crisis…
Even Superman can't handle Rural Event Management by himself
The Superman bike ride started in the small community (under 6,500 residents) of Metropolis, Illinois located in extreme southern Illinois right on the Ohio River. Metropolis is the official "Hometown of Superman" and while Metropolis is a huge city in the movies, the real Metropolis is a small town full of people who know one and other and love to celebrate Superman. The bike ride is a part of the annual Superman Festival and has been going on for nearly 30 years. The bike ride attracts people from all over the country and even in other areas of the world – there were Germans on the ride today! It is safe to say that hundreds of cyclists show up to ride the rural route highways and farm roads of Massac County during the Superman bike ride. While this event is no Critical Mass, it is still a large event whereas hundreds of riders are sharing the roads with motor vehicles. The Kiwanis group and even Superman cannot provide efficient rural event management all on their own, and that is where Massac County ESDA came into play.
My Impression of Massac County ESDA and Rural Event Management
My impression of the rural event management that I saw today is a positive one. ESDA members used vehicles that clearly displayed their affiliation in emergency management, they wore shirts identifying them as emergency management and they were very active in the participation of the Superman bike ride. I saw them 'patrolling' the riding routes to ensure no rider wrecked, needed repairs, needed food and water or needed a ride back to the start. I saw the ESDA members at each and every rest stop (we call it a SAG stop) with their radio equipment in constant communications with one and other. There was a chance of thunderstorms on the ride today (I got rained on a bit) and the ESDA members were active in monitoring weather conditions. I have to say with honesty and passion for these folks that the Massac County ESDA is one of the most active rural emergency management agencies I have ever seen and that makes me pretty proud to be from southern Illinois.
Why Rural Event Management is so important for Rural Communities
Rural event management serves a number of benefits for a rural community. Events in rural communities whether it is a bike ride, local festival or fair, parade, city-wide cleanup or other events are often faced with challenges of limited personnel. Rural communities often have to rely on volunteers to assist in rural event management. Emergency management personnel is the perfect selection for helping to coordinate rural event management activities. An event is much like an incident and incidents (of a negative nature) can easily happen within these events. Why not mitigate or even eliminate incidents in these events by using emergency management to perform rural event management services? This is also good for community awareness of emergency management agencies and their activities because members of the community get to see emergency management personnel actively participating in rural event management. I have seen some rural emergency management agencies that are so inactive during community events that many members of the community had no idea there was a local emergency management agency to begin with – don't be that community.
I want to personally thank each and every one of the Massac County ESDA members that participated in rural event management services at the Superman bike ride this year. You inspire many including myself and this rural emergency management online journal. Keep up the awesome work!
How does your local emergency management handle Rural Event Management?
Does your local emergency management office or department participate in rural event management in your community? What sort of events does your local emergency management personnel participate in? Please comment below with your thoughts, ideas, opinions and questions about rural event management topics.
Thank you for reading this article. Please help support the creation of this article by sharing it with others and especially on social media outlets. We encourage you to check out our Contributor Page to learn how you can become a guest writer on this blog.
About the Author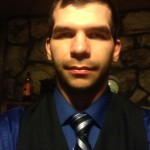 Shawn J. Gossman is an article and publication contributor of rural and remote-based emergency management, continuity and public health topics. Shawn holds a Master of Science concentrating in Emergency Management and a MBA in Hazardous Environment Logistics and Supply Chain Management. Shawn is dedicated to helping rural communities and organizations be a part of the Whole Community approach of National Preparedness.