Rural Emergency Operations Planning is an important topics that all rural communities should be investigating and fulfilling!
Rural Emergency Operations Planning is simply planning for disaster in a rural-based environment. An Emergency Operations Plan or EOP is an important phase in local emergency management because of that factors involved. Local emergency management is the first on the scene to a disaster and/or crisis and often the most important aspect of managing the disaster and/or crisis for life safety priorities that are crucial and critical to the beginning of some kind of related incident. Rural communities should not rely on county, state and federal rural emergency operations planning because it isn't the job of such entities – disasters always start as a local problem, local officials needs to recognize that fact and take responsibility to strive as part of the 'whole community' system of emergency management. In this article, we will take a further look into rural emergency operations planning, how it can help your community and how your community might go about creating the plan…
How does Rural Emergency Operations Planning help?
Rural emergency operations planning helps a rural community because it designates a plan to operating at emergency situations such as natural disasters, technological accidents and terrorism. One agency in the community cannot work alone or manage a disaster and/or crisis event by itself – rural emergency operations planning recognizes this challenge and allows a community to plan for it. Having a plan for emergency operations is important because a plan now, before a disaster strikes the community, will give emergency management and community officials the knowledge, tools and experience of dealing with a chaotic event before it strikes the community. Not having a plan will often result in negative effects that could have been completely prevented by simply conducting basic rural emergency operations planning.
Rural emergency operations planning outlines a plan for responding to and operations during a disaster, crisis or other hazardous incident effecting a small and/or rural community. When a disaster strikes, the disaster will always start out as a local problem requiring local attention and local response. The State emergency management is tasked with assisting with the incident when it becomes too overwhelming for local emergency management and to work with the federal government on getting declarations and resources when they are needed. The state and federal emergency management entities do not serve as a first responder to disaster effected areas – that is the job of the local emergency management system. Rural emergency operations planning simply allows a rural community to 'share the responsibility' of 'whole community' emergency management that includes federal, state, tribal, local, business and citizen involvement and dedication. Without the 'whole community' effort of 'sharing responsibility' with one and other, emergency management cannot be successful.
Rural Emergency Operations Planning – The Four Phases
There are four phases in rural emergency operations planning. These phases are mitigation, preparedness, response and recovery. Mitigation is the act the eliminating and/or decreasing the severity of results due to a disaster. An example of mitigation would be to educate local businesses on what to do to protect their customers from on-site fire incidents as such information would allow business owners to take steps in preventing fatalities and other injuries due to fire incidents happening on the premises of their businesses. Preparedness is an act of simply making a community or entity prepared for some type of disaster and/or crisis-related incident. An example of preparedness would be to install tornado sirens throughout the community to warn citizens of an approaching tornadic storm event. The sound of a tornado siren would commonly cause an individual to get into survival mode and thus preparing the community for significant meteorological incidents in the end. Response is the act of responding to and assisting the community after a disaster has struck. An example of response would be the local fire department putting out fires caused by a factory explosion since the department is taking responsive actions against the hazardous situation that has just occurred. Recovery is the act of bringing Normalism back to a community after a disaster has occurred. An example of recovery would be the local city public works department cleaning up debris on a road after a hurricane downed trees and other structures. All four phases of rural emergency operations planning should be used in all types of disaster and/or crisis events.
Conducting Rural Emergency Operations Planning
The first step of rural emergency operations planning is to coordinate with stakeholders of a community and create a planning team. The rural emergency operations planning team should include a variety of different members including city and community officials, community department leaders, and subject matter experts otherwise known as SMEs, specialists in emergency management, business owners and even residents of a community. Business owners and residents of a rural community often make up the community and serve as significant stakeholders in community relations thus they should be added to the rural emergency operations planning team and they may hold vital intelligence and knowledge that can help strengthen local emergency operations planning capabilities.
The second step of rural emergency operations planning is to conduct training and exercises of disaster response and awareness. There are many different ways to conduct training and exercises from classroom settings to full-scale events involving 'boots on the ground' participation from departments, neighboring communities, infrastructures and citizens. Full-scale exercises are often thought of as the most significant types of exercise in terms of success because they allow responders and citizens to gain experience in disaster management without actually having to deal with a live disaster in the process. Imagine your community knowing exactly what to do after a major tornado has went through the area – with proper training and exercise tactics, you may make that possible.
The third step of rural emergency operations planning is to identify resources and plan for timely response after disasters have occurred. In many cases, there is a certain amount of time to result in success during the response phase of disaster and crisis management. If responders and officials are not prepared and do not respond in time, this preventable mistake could result in the loss of lives, mass-casualty incidents and the total loss of infrastructure and property. Rural communities often lack personnel, resources and funding for emergency management operations. This is the time to plan for these issues, make mutual aid agreements with other communities and start partnerships with businesses, non-governmental organizations (NGOs) and even citizens. How can these entities help your community with providing resources following a disaster occurrence? How can you return the favor to these entities for assisting your community with its rural emergency operations planning?
The fourth and final step of rural emergency operations planning is to plan for all-hazards type events happening within the community. You don't create an EOP regarding tornadoes and nothing else because when something other than tornadoes threatens the community, you are simply not prepared for it. The best way to counter this is to complete a full hazard and threat assessment within your community. What hazards, vulnerabilities and risks threaten your community? How can you prepare for these threats? What capabilities can you assume if these threats occur? What type of resources, personnel, budgeting and partnerships can you provide for these threats? What outside assistance will be needed if these threats were to occur? Ask yourself these questions when conducting the assessment for your rural community.
The DO NOTs of Rural Emergency Operations Planning
Remember that your community is local but also managed by a state and federal system as well. In terms of that, make sure your rural emergency operations planning tactics do not conflict with plans drafted and created by the state in which your community resides in. Your rural emergency operations planning should instead align and coordinate with state plans. Contact your state emergency management agency for more information and to see their state-wide emergency operations plan. They have to provide you a copy of them, it is the duty of the state to do so. You should also check with the county or perish of your community as well to ensure that your plans align and coordinate with those plans, too. Conflictions in rural emergency operations planning with the state and/or jurisdiction will only create problems later on down the road that could had been avoided in the first place. The EOP should also not replace other plans and that is not its intended purpose – it is just another crucial plan to have as long as it is not conflicting with other plans of the community.
Does your community conduct Rural Emergency Operations Planning?
Is rural emergency operations planning being conducted for your rural community at all? What sort of tips would you give other community leaders wishing to conduct rural emergency operations planning? Please comment below with your thoughts, ideas, opinions and questions about rural emergency operations planning.
Thank you for reading this article. Please support the creation of this article and this blog by sharing them with others and especially on your favorite social media outlets. You can also support this blog by becoming a guest article contributor on rural emergency management and rural business continuity related topics.
This article was created and written by Shawn J. Gossman, BS, MS, SEM.
About the Author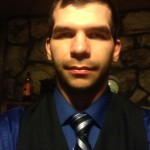 Shawn J. Gossman is an article and publication contributor of rural and remote-based emergency management, continuity and public health topics. Shawn holds a Master of Science concentrating in Emergency Management and a MBA in Hazardous Environment Logistics and Supply Chain Management. Shawn is dedicated to helping rural communities and organizations be a part of the Whole Community approach of National Preparedness.