Rural Community Terrorism Resiliency is an important topic to be considered among rural emergency management and community leaders. When we think of terrorism, we often include the thought of homeland security agencies, military branches and the federal government being involved. However, terrorism doesn't just involve the feds, it involve communities as well because all incidents will usually start out at the local level. Rural Community Terrorism Resiliency is about a rural community being prepared and ready for the potential terrorist attack that might or might not happen within or nearby the community.
Is Rural Community Terrorism Resiliency really needed?
Most people in farming and smaller communities don't expect to ever see an act of terrorism happen in their town. Terrorists attack big cities where there are a lot of people, not farming communities and woodland areas, right? I'm sure before 9/11, no one ever dreamed of terrorists using hijacked aircraft to crash into iconic skyscrapers, either, but they did. Terrorists are all about fear mongering and creating circumstances that were once thought of to be impossible. A terrorist attack on a rural community would be devastating because it would be a rude awakening to America that no community within the nation is safe from acts of terror. It would create total panic because there would be nowhere for anyone to run. So yes, rural community terrorism resiliency is needed, in fact, it is required to truly be a safe community in these times.
Small Town Rural Community Terrorism Resiliency
Rural Community Terrorism Resiliency is really better than larger cities. Sure, big cities like Chicago and New York have their fancy technologies and their huge anti-terrorism budgets but we (rural communities) have one thing that most big cities do not have – the community casserole. The community casserole stems from a time when an incident occurred where members of the community came together, cooked a bunch of food and fed all of the emergency responders. Nowadays, in emergency management subjects, community casserole depicts the fact that small communities will come together, because everyone knows and cares about one and other and a small community is an active community these days. In an area where everyone knows one and other, everyone will want to do their part to help keep each other safe from these extremists behind the cloaks of terrorism.
Rural Community Terrorism Resiliency Tactics
The first step of formerly developing a rural community terrorism resiliency is to identify vulnerable and non-existent areas of resiliency. How could a terrorist or terrorist group attack a community without anyone even suspecting it in the first place? What areas of the community are unguarded and not widely monitored? The next step is all about being prepared for an attack. What will happen if an attack is executed in the community? Where can residents and members of community go for help? What if power, water, internet and other needed utilities are cut off? Planning is the next step. Is there a plan for terrorist activities in the community? Who knows of this plan? Finally, involving residents is going to be the most important step of rural community terrorism resiliency. What are the needs of the community? What can the community bring to the table? How can the community help with rural community terrorism resiliency?
Rural Community Terrorism Resiliency is a Big Deal
Rural community terrorism resiliency will not exactly prevent or stop terrorism from happening in the United States. However, it will help with reducing terrorism and even mitigating it from happening in certain areas. A rural community terrorism resiliency program is a big step in preparing a community for an attack. A community prepared for an attack will know more about what to do if an attack occurs or there is a threat of one than a community with no plan what so ever. It is time for rural communities across the nation to step up and show everyone in the nation that we are prepared and we are resilient against those who wish to harm us and our great nation.
Is Rural Community Terrorism Resiliency present in your town?
Does your rural community or small town have some sort of rural community terrorism resiliency program in action? If not, have you ever considered addressing this security gap by raising concern of rural community terrorism resiliency with your community leaders? Please comment below with your thoughts, ideas, opinions and questions about rural community terrorism resiliency and how it can help keep a small town safe from those who wish to harm us.
Thank you for taking the time to read this article. Please show your support for the creation of this article by sharing it with others and especially on your favorite social media outlets. You can also support this blog by becoming a guest article contributor on it, today!
About the Author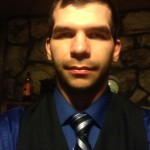 Shawn J. Gossman is an article and publication contributor of rural and remote-based emergency management, continuity and public health topics. Shawn holds a Master of Science concentrating in Emergency Management and a MBA in Hazardous Environment Logistics and Supply Chain Management. Shawn is dedicated to helping rural communities and organizations be a part of the Whole Community approach of National Preparedness.