In emergency management events and operations, resource needs might be one of the biggest concerns of the entire operation or event. If resources are unavailable to event participants, then proper response and recovery efforts are likely going to dwindle. Identifying resource needs is a very important process in mitigating this sort of challenge in emergency management.
Rural emergency management on the other hand is commonly challenged with resource needs because of lack of funding, remoteness, lack of resource contributors and an aging infrastructure that requires the attention of most resources available. This creates a significant challenge for the overall mission of emergency management as every community; even rural environments participate in the whole community aspects of disaster and crisis management. If one community lacks resources, the consequences of such issue can easily bleed over to the next community.
Innovation and thinking outside of the box can prove to be a valuable skill level for rural emergency management leaders and rural stakeholders. It is important to be creative and to involve everyone who is interested in the common goal of rural emergency management success. In this article, we take a look at two potential solutions for improving resources needs for rural emergency management situations. The two potential solutions are volunteerism and community-action programs.
Volunteers make up for needed Human Resource Needs
When talking about resource needs of rural emergency management events and operations, human resources are common among the required resource needs. An incident, large scale or small scale, often requires a good amount of personnel to aid in the effort of responding and recovering to such operations and/or event. In a rural setting, paid personnel providing enough human coverage is going to be often times practically impossible. Most small and rural communities have very little paid personnel amongst their community departments. Some rural communities might employ 1-3 full time police officers and rely completely on a volunteer fire and EMS department. Many department aspects of rural communities are merged with other departments due to lack of funding – for example, a local emergency management department might commonly be found as a division within the local fire department of a small rural community and will quite possibly be completely made up of volunteers.
Volunteerism works in smaller and rural communities so it is important for emergency management leaders to identify the resource needs for personnel by utilizing volunteerism. It is important to understand the skill levels of residents and business/organization representative in a local rural community and identify how such skill levels can contribute to resource needs. One member of the community might be a full time security officer with years of experience thus showing a resourceful benefit of being asked to volunteer as incident security during a crisis. Another member of the community might own their own construction company and could provide positive volunteer production of helping homes to recover in a rural community after a disaster has struck the area. Rural emergency management leaders should first identify the success of volunteerism and then seek out knowledge of each interested person and/or party on how their skill levels can be integrated into the local emergency management plans.
Volunteers often desire a need for recognition and structure so informal volunteer groups might not always be as effective as formal volunteer groups. Rural emergency management leaders might consider forming an auxiliary or volunteer branch of the local emergency management department. This would make a volunteer group official and provide some structure by being a part of a local government department. To add to the structure and official feel of such department, issuing ID cards and possibly branded department t-shirts or safety vests can help create further organization and structure for the volunteer department. Benefits will also help but many rural communities are going to run into issues with budgeting and finance that would halt traditional benefits from being implemented – this is where innovation and thinking outside of the box will occur. Innovative free to low-cost benefits could include products such as free specialized skill training for volunteers and volunteer recognition programs. Community partnerships with local businesses and organizations might create opportunities to give volunteers discount rates of products and services – anything beneficial will help motivate a volunteer.
Community-Action Programs are to be desired for Resource Needs
Community-action programs and organizations in rural environments will also add value to resource needs. These types of programs and organizations can help with resource needs on multiple levels. For example, a community-based food pantry program can provide the volunteers, space and accountability for the collection of food products that will be disseminated to under-privileged residents of a community which can prevent a crisis all on its own. A partnership between the community-based food pantry and local emergency management leaders could be created to where during a crisis or disaster situation, food resource needs can be provided to members of the community who need such food resources and/or are displaced due to the disaster that has taken place.
Community-action programs are commonly citizens created organizations and groups containing other interested citizens. Most of these programs form in an attempt to help create an impact of better living in a community and especially in rural environments. For example, the Hurst Community-Action Program (HCAP) for the rural City of Hurst, Illinois provides events in the local park enabling community residents to enjoy an outdoor event of watching a movie in the park. This provides local entertainment for community members of all ages and makes living in the community valuable since neighbors and social connecting with their fellow neighbors in a community-involved effort. The Hurst program HCAP is only an example of how effective community-action programs can be for smaller and rural communities with regards to resource needs.
Community-action programs are not just limited to citizens forming a group for the local area. These programs might also include faith-based organizations such as churches, nongovernmental organizations (NGOs) and even volunteer organizations geared at disaster response and recovery operations such as the American Red Cross organization. It is important for community and emergency management leaders in rural areas to collaborate with such organizations and develop partnerships. A church for example could provide resource needs for sheltering displaced residents following a disaster and/or crisis of some kind. Many organizations would be happy to help out their local community and officials before, during and after a crisis situation has occurred in the local community.
How can you utilize Volunteers & Community Programs for your area?
Think about your local area, especially if it smaller or considered rural. How could a volunteer group and/or department add to your resource needs during a time of crisis? How could a community-action program, faith-based organization or other type of organization add its own resources to your local emergency management resource needs? Please comment below telling us and other readers how volunteerism and community-action programs could help with your local emergency management activities.
Thank you for taking the time to read this article. Please support the author of this work by sharing this article with your friends and especially on your favorite social media outlets. If you are interested in writing related articles for this blog, please see out Contribute to this Blog page for more information.
About the Author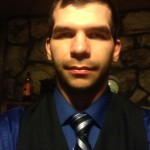 Shawn J. Gossman is an article and publication contributor of rural and remote-based emergency management, continuity and public health topics. Shawn holds a Master of Science concentrating in Emergency Management and a MBA in Hazardous Environment Logistics and Supply Chain Management. Shawn is dedicated to helping rural communities and organizations be a part of the Whole Community approach of National Preparedness.