One particular challenge regarding rural emergency management that strikes most small communities is the lack of resource sources and mutual aid partnerships that aid and assist during a local emergency situation. Resources do not simply grow on trees. Resources are often expensive and sometimes hard to come by. Donated and second-hand resources often have a shelf life. A rural community is often stuck when it comes to establishing resources and creating partnerships for mutual aid. Let's take a deeper look into this challenge and discuss ways on establishing mutual aid partnerships as well as resource capabilities for rural community emergency management needs.
In this article, I will be using the rural village of Cave-In-Rock, Illinois as my example community for establishing resources and creating mutual aid partnerships for emergency management efforts. I'm using this village on my own terms – the village leaders have not asked me to write about it.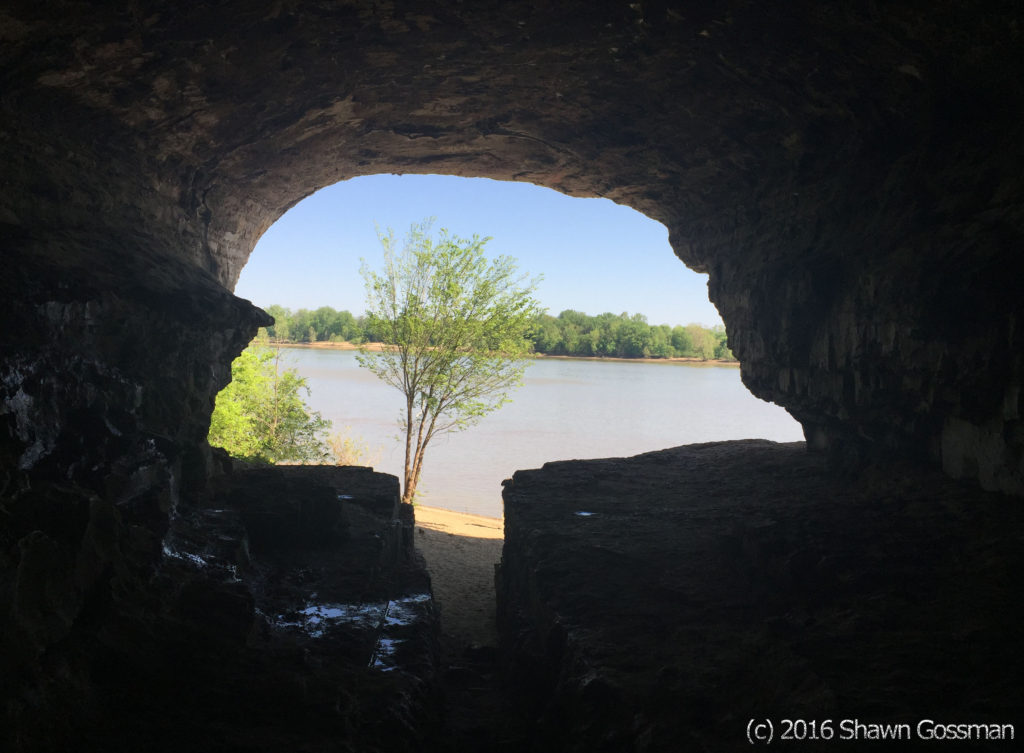 First, let's take a look at some of fine details about Cave-In-Rock. This quiet village sits on the banks of the Ohio River located in one of the southernmost counties in Illinois, Hardin County. Cave-In-Rock has a history of being stronghold area for outlaws, river pirates and post-Civil War bandits. Today, the village has a little over 300 residents according to the 2010 US Census and the area is mainly used for tourist activities. The Illinois Department of Natural Resources (IDNR) has a 55-foot Cave site located in the Cave-In-Rock State Park. A ferry boat also transports people across the Ohio River from Cave-In-Rock to Kentucky which also has been made into a tourist attraction. Cave-In-Rock is also a popular community located within the region of the largest designated forest in Illinois, the Shawnee National Forest which is a part of the federal US Forestry Service.
Establishing Resource and Mutual Aid Partnerships
We'll create a fictional scenario where you are the new director of emergency management for the small village. It is a part time job due to limited funding but you take on the task anyways. The biggest concern you have for the village in terms of disaster is the threat of flooding since the community is located on the banks of the Ohio River. Your first order of business is to establish resource and mutual aid partnerships for the local emergency management system you are putting into place. The community has never really had its own emergency management office in the past so you are practically starting this task from scratch.
As emergency management officials in rural communities, we must learn to innovate the methods we use to gather intelligence, information and tools that we use to help aid our emergency management systems. One particular innovation often ignored by rural officials is the internet, a widely used source of information and host of thousands upon thousands of free services that can easily be integrated and applied to local emergency management needs. To start with, let's take a look at one particular useful tool that will help us determine a scope of the village and identify potential resource partners and such. Google Maps. Yes, Google Maps allows us to get a bird's eye view of the community we have been tasked to protect. So for this example, open Google Maps, choose the Earth option and look for Cave-In-Rock, Illinois.
Now let's really study the map. What do you see? Do you see any potential partnerships that could be made for sources of resources and mutual aid for efforts of emergency management relating to flooding concerns? Google Maps allows us to get a bird's eye view of our community and really explore our surroundings to help determine who we might consider asking for assistance. Not a lot of people would had considered opening up the free program of Google Maps to get these sorts of ideas. But we're rural experts and we use what we can use because we don't always get access to the latest and the greatest, right? So look at the modified image below now.
I've added stars to a number of different potential resource and mutual aid sources on the map image above. First and foremost, we have the village of Cave-In-Rock with its own star. This source of resources and partnership will be from the local government, public safety, organizations, social organizations, businesses and even residents of the community. These folks are your main stakeholders and therefore, they should be the first people you go to for assistance. Preparedness is a Whole Community effort and as a local emergency management official, it is your responsibility to encourage the Whole Community to become involved. Consider your local options and what source of resources they could provide for your community. There are very few businesses in Cave-In-Rock, Illinois including storage facilities, diners, and the ferryboat service and tourist attraction businesses. These businesses however can help serve the community emergency management needs in terms of resources. Storage of resources for example could be obtained through a partnership with the storage business and the diners could also help with food needs during a disaster. Scratch their backs and they will scratch your back – it is the foundation of a successful partnership. There should always be something in it for both sides, this will especially be the case in rural communities where needs are high. The next source to look at is organizations within the community. There are multiple churches and even a Masonic temple. Both religious and fraternal organizations can help cater to the needs of disaster related incidents by providing shelter, volunteerism and public awareness – something both churches and Masonic lodges tend to want to help out with within their local communities. Lastly, residents of the community often want to help but most often have to be asked before they offer their assistance simply because they don't know how to or who to ask to become a volunteer. A volunteer emergency management office could be established using local residents and their specific skills that they can usually offer to the agency.
Now we can move on to the other stars on the map above that are outside of the Cave-In-Rock zone. These stars represent various industrial sites which could provide the community with heavy equipment and material-based resources. The star on the river defines marine-based resources such as with the ferry company, barge services and even the US Coast Guard. The star in Kentucky applies to Kentucky as being a partner since the Illinois-side of the river serves as a focal point for the ferry's transportation function. The star on the far right top hand side of the map indicates Shawnee National Forest and implies that the US Forestry service can provide resources. The star to the right, outside of the Cave-In-Rock zone is applied to Cave-In-Rock State Park, a service and potential partner within the Illinois DNR. Forestry and DNR partnerships in specific are always useful as both agencies will often grant their old equipment, vehicles and previous resources to communities in need of such equipment and resources. Both forestry and DNR services provide natural resource-related firefighting, emergency management, law enforcement and other public safety needs that could be a great resource to the community. Lastly, nearby communities of Cave-In-Rock can also serve as prominent mutual aid partners during a flood-related disaster.
Obtaining Grants in Rural Emergency Management
One significant challenge many rural communities often face is obtaining grants for the purpose of emergency management. Often rural communities are simply denied these grants. But the truth is, many are denied because of simple mistakes made during the grant process. These mistakes often relate to the lack of defined information that government agencies issuing the grants require. For example, if you were trying to get a grant for Cave-In-Rock's flood mitigation program, you would need to define what exactly you need the grant for in the first place in regards to mitigation. The grant process requires you to define a scope for the grant need. Implying that the grant is needed for general flood mitigation tasks isn't enough to get the grant – specific tasks should be identified such as building a flood gate or wall within the community.
Another important issue regarding the process of obtaining grants is not listing critical infrastructure and key resources of the community, often known as CIKRs. While larger cities have an abundance of CIKRs, these sectors still exist within rural areas. Some example sectors that could be defined within the Cave-In-Rock area includes commercial, agriculture, transportation and water systems. When applying for grants, it is extremely important to identify and list infrastructure within the community as such sectors will help determine whether a grant should be awarded to the community or not. Lastly, it is important to "shop around" because there are many types of grants available for many different aspects of emergency management and its functions. Finding someone who knows how to write grants is also important as common mistakes often become the reason why grants are rejected. It is federal money and because of that, mistakes cannot simply be accepted.
Thank you for taking the time to read my article about the challenge of getting resources and mutual aid partners in rural and remote communities. I hope you have found this article to be very educational and helpful for your community. Please show your support for the creation of this article by sharing it with others and especially on your favorite social media websites. Please subscribe to my free newsletter for monthly article updates and exclusive content located near the bottom of the homepage. Please contact me if you have any ideas for article topics you would like me to consider covering.
About the Author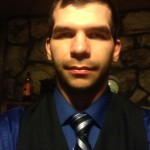 Shawn J. Gossman is an article and publication contributor of rural and remote-based emergency management, continuity and public health topics. Shawn holds a Master of Science concentrating in Emergency Management and a MBA in Hazardous Environment Logistics and Supply Chain Management. Shawn is dedicated to helping rural communities and organizations be a part of the Whole Community approach of National Preparedness.