A Halloween 2015 Anarchist Threats currently looms the upcoming holiday that communities around the country need to be prepared for. Even though the Halloween 2015 Anarchist Treat mainly pertains to larger communities and cities, rural communities should still take appropriate actions to protect their communities, citizens and most of all, their law enforcement department members. Rural Crisis doesn't usually report on breaking news stories but this particular news story relates heavily to emergency management and lessons can be learned about the Halloween 2015 Anarchist Threat scenario.
Halloween 2015 Anarchist Threat Details

The Federal Bureau of Investigations on Monday released an intelligence alert for the New York Police Department as well as other police and law enforcement departments across the United States concerning a threat of 'anarchy' on Halloween of 2015. The domestic extremist group known as the National Liberation Militia has declared a "Halloween Revolt" whereas members and supporters of the extremist group create disturbances that will attract law enforcement officers whereas they will then viciously attack the law enforcement officers. The group is calling for this type of behavior to occur across the United States. The group has recommended that "Halloween Revolt" participants wear Halloween-related masks and use bricks, bottles and firearms as their choice of weapons during their acts of terror.
The Halloween 2015 Anarchist Threat is real
Whether or not the Halloween 2015 Anarchist Threat will actually happen or not, it still deserves to be brought into the light concerning local emergency management issues, especially for smaller and rural communities. Is the community prepared for domestic terrorist-type activities and behavior? Have extra precautions been taken to protect the community's citizens and of course the first responders who are in charge of law enforcement and emergency response to various incidents. Americans creating violence against public safety isn't anything new – in Ferguson, protesters were attempting to attack firefighters trying to put out fires created by protesters. Is someone believes in a cause enough, they might be willing to become violent to defend that cause where or not the cause is a right cause to begin with.
Suggestions for the Halloween 2015 Anarchist Threat
The community, especially in a rural area, is going to be the ultimate preparedness and mitigation tool for responding to the Halloween 2015 Anarchist Threat. Community leaders should inform the community of things to watch out for and instructions on contacting proper authorities when they observe something out of place or suspicious. Parents should attend trick-or-treating and related Halloween events with their children to ensure they will be safe while participating during Halloween events. Local community watch groups should coordinate with local law enforcement on looking out for events that could relate to this and other particular threats. Public safety agency members should be ready to be called in at any given time to help assist with such threats. Planning, coordination and COMMUNICATION is critical to ensuring a safe and uneventful (in negative terms) Halloween this year.
Is your community prepared for the potential Halloween 2015 Anarchist Threat?
What is your community doing to prepared for the potential Halloween 2015 Anarchist Threat? Do you feel smaller and rural communities should be preparing for these types of threats just as much as larger cities and communities prepare for them? Please comment below with your thoughts, ideas, opinions and questions about the Halloween 2015 Anarchist Threat scenario.
Thank you for reading this article. Please help other smaller and rural communities by sharing this article with others and especially on your favorite social media networks. You are encouraged to check out our Contributor Page to learn more information on writing for us on this blog if you are interested in getting one of your articles published on this site.
About the Author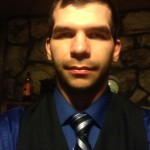 Shawn J. Gossman is an article and publication contributor of rural and remote-based emergency management, continuity and public health topics. Shawn holds a Master of Science concentrating in Emergency Management and a MBA in Hazardous Environment Logistics and Supply Chain Management. Shawn is dedicated to helping rural communities and organizations be a part of the Whole Community approach of National Preparedness.