First responders are not invincible from death or injury no matter how many safeguards have been put into place or what kind of safety equipment has been added. On Wednesday, August 19, 2015, we learned this after reading the story about the three firefighters who lost their lives when a fire overtook their emergency vehicle during the Okanogan County Blaze wildfire in the state of Washington last week. It is no surprise that occasionally firefighters lose their lives during firefighting activities but it is a shock nonetheless and it can be avoided through proper planning and hazard recognition.
The first step of preventing a tragedy like this one is to recognize hazards and the fact that no one is safe from them no matter their training, equipment or guarding that has been put into place to protect them from the hazard. First responders are on the scene first and often the last to leave the scene in the end – let's make sure they are not leaving in body bags.
First Responders need Training, Training and More Training!
Ask any seasoned firefighter about what they say about training and they will likely tell you that 'training never stops' for a firefighter. This is a good mindset but the problem with many departments is that while training never stops, training never hardly takes place – especially in rural fire departments where all or most of the personnel are volunteer members of the department. Many departments have monthly meetings and events throughout the year – training sessions should always dominate these meetings and events over anything else.
Many volunteer departments provide services to their communities. Some services could be holiday-related fun events, events for local kids, cook out events, dinners, breakfasts and the like. While this is a good thing for volunteer fire personnel to do especially for rural communities, it should never be the primary purpose of the fire department as a whole. In the end, the purpose of a fire department is to prevent fires and fight them when needed and that is way more important that putting on an event for the community. Training sessions should never be sacrificed because an event not related to firefighting needs to take place. The one canceled training session could be the strong arm that results in firefighter loss of life during an incident and that should never happen.
Training sessions should never be uniformed or repetitive. It is important to train new firefighters on proper use of SCBA equipment and fire hydrant usage but if these two courses are the only courses that often take place – then there is a failure in proper training at the fire department. Training subjects should vary based on the kind of firefighting services the department often does or could become involved in. Additional subjects should also be included in training such as risk and hazard recognition, OSHA safety training, apparatus safety training, incident command and monitoring the safety of others to increase the chances of survival.
Incident Commanders should monitor their First Responders!
During a fire-ground incident, the incident commander or commanders need to be closely monitoring the firefighters involved in the incident. This can be done effectively following the suggested and often required procedures of the National Incident Management System (NIMS) and the Incident Command System (ICS). Monitoring should include the recognition of hazards and the effective judgement of considering the safety conditions of each recognized hazard. For example, with the recent wildfire incident mentioned above, the lessons learned with such an incident is that commanding staff recognize when a fire is too close to vehicle and know when to pull back personnel so that the fire cannot not possibly overtake them. Life safety is the number one priority of firefighters on a scene – even if this means that the fire will continue, life safety should be the main goal no matter what.
First Responders shouldn't get used to their Equipment!
First responders should never get used to their equipment so much that they become dependent on how the equipment is said to protect them. Full bunker gear was created to help mitigate injuries received from being close to a fire. However, full bunker gear is not one-hundred percent protectant against fire and can and has failed on many occasions. First responders need to recognize that their safety equipment can fail and they need to always take extra precautions to enhance their safety during the incident. Getting used to the safety equipment to the point of relying on it fully for life safety is a bad choice and will only fail in the end.
Are your First Responders actually safe at fire-ground incidents?
Think back on the most previous incidents that your local first responders have been involved in. What factors could have caused life threatening incidents if safeguards and equipment were to have failed? What is your department doing to continue to keep first responders safe while engaging at an incident? Please comment below with your thoughts, opinions, views and questions about the life safety of first responders.
Did you enjoy this article? Please show your support for its creation by sharing this article with others and on your favorite social networking websites. You can also support this blog by becoming a guest article contributor on it which will also allow you to help develop your own expertise and authority in emergency management and related areas of disciplines.
About the Author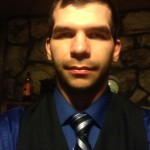 Shawn J. Gossman is an article and publication contributor of rural and remote-based emergency management, continuity and public health topics. Shawn holds a Master of Science concentrating in Emergency Management and a MBA in Hazardous Environment Logistics and Supply Chain Management. Shawn is dedicated to helping rural communities and organizations be a part of the Whole Community approach of National Preparedness.