An emergency response team (commonly known as an ERT) is an important aspect of any business where multiple employees are present. This is especially true for a rural business setting due to delayed response times from distant emergency services and volunteer first responders who might be at work or busy with other commitments and unable to respond. An emergency response team is simply about being prepared for emergencies and implementing employee participation for the sake of business continuity and crisis preparedness.
Disaster and crisis can strike at any moment…
One of your diner patrons goes into cardiac arrest and collapses on the floor – their present friends and loved ones as well as bystanders start to panic. Patrons in the dining establishment start to crowd the victim leaving little room present for others to get to the victim and assist them. What do you do?
A tornado warning is issued for the county that your manufacturing plant is located in. Employees hear the tornado warning siren and run for cover while in full panic mode. Some employees are hurt due to tripping over objects while running – panic will make people do the worst of coordinated things. The tornado does not hit the manufacturing plant but an ambulance has to be called for a few employees that were injured while fleeing for safety. How could this had been prevented?
Disaster will often cause panic and make people do things that they shouldn't often do because of high intense emotional distress from an impending crisis that is forming from the disaster. An emergency response team might have quickly responded to the diner cardiac arrest victim in a timely manner. An emergency response team might have coordinated a safe movement to the manufacturing plant tornado shelter areas without anyone getting injured. An emergency response team is prepared for an emergency and without it, how prepared is your business?
An Emergency Response Team will Drive Work Performance
There are those employees who join a career just to get a paycheck and then there are employees who join a career hoping to move up. An emergency response team function at your business is a wonderful way to drive work performance especially for those looking to move up through the ranks of the company. Safety is a very important aspect of the workplace as it helps to save lives, prevent injuries, decrease workers' comp claims and prevent businesses and corporations from getting fined or dealing with legal problems. Employees who care about moving up will look at an emergency response team as an opportunity to do so. They are motivated to do a great job and therefore their performance will increase especially along the lines of being safety orientated at the workplace. You should consider an emergency response team function at your business to give employees a reason to be proactive and want to better their selves by bettering your company.
How to form an Emergency Response Team
An emergency response team should focus on three major keys. The first is training – emergency response team members should be trained in emergency response including with topics such as CPR, AED, basic first aid, severe weather awareness, suspicious activity awareness, workplace violence awareness and search and rescue. The second key of an emergency response team is structure – the team should have a leader and different groups in charge of different activities relating to emergency but everyone should share a common goal, coordination and collaboration is a key to an ERT success. The third key is recognition – recognize emergency response team members when it is applicable to show them that they are needed and doing a good job. Recognition could be award points, promotions and even something as simple a dinner social. To recap, your emergency response team members should be trained in emergency response, they should follow a structured system of coordination and collaboration and emergency response team members should be recognized for their efforts.
Identifying Emergency Response Team Members
An established emergency response team at your business is useless if the team members are not easily identified by other employees. In CERT or community-based emergency response team practices, members are issues a specific colored safety vest, hard hat, personal protective equipment (safety glasses, dust mask, flashlight, etc.) and a pack radio for communications. This same practice could be used in your place of business. Issuing your emergency response team members something as simple as a reflective vest will help other employees identify these team members during a disaster and enable them to listen to commands by emergency response team members during that time. Make sure you inform your employees what ERT team members will look like and who they are as well.
Emergency Response Team Duties
Emergency response team members are basically first responders at your place of business. They should only perform the duties in which they are trained and/or certification to do. For example, if an emergency response team member performs first aid on a victim but it not licensed to do so – that team member can be charged with a crime for doing so. Training is important, too! If an emergency response team members assists in something they didn't receive training on, they could turn into a victim because of it and make the already chaotic situation even more chaotic that it should be. The basic duties of an emergency response team might include:
Escorting employees to shelter areas during a crisis
Monitoring civil defense and weather alert information for the area
Promoting safety and encouraging safety among other employees
Clearing areas of the business of employees during a crisis
Basic search and rescue of employees after a crisis has occurred
Training other employees on safety and emergency response
Assisting staff in emergency preparedness operations
Participating in emergency response team and business continuity meetings
Does your business have an Emergency Response Team?
What kind of business do you have? What sort of emergencies, crisis events and disasters could affect your business today? Could an emergency response team help to mitigate loss of lives, assets and product/property at your business? Please comment below telling us how an emergency response team could benefit your business in particular.
Thank you for reading this article. Please show your support for the creation of this article by sharing it with others and especially on social media outlets. If you are a writer and you have a passion for rural emergency management and related topics, consider Contributing to Our Blog, today!
About the Author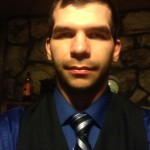 Shawn J. Gossman is an article and publication contributor of rural and remote-based emergency management, continuity and public health topics. Shawn holds a Master of Science concentrating in Emergency Management and a MBA in Hazardous Environment Logistics and Supply Chain Management. Shawn is dedicated to helping rural communities and organizations be a part of the Whole Community approach of National Preparedness.