Does your rural business have an emergency action plan in place to help protect your business and your employees?
An emergency action plan is a requirement for each business, whether rural or urban, according to the Occupational Health and Safety Administration or OSHA. The requirements are listed in OSHA Standards 29 CFR 1910.30 which covers the creating of an emergency action plan. An emergency action plan basically describes the procedures of your workplace for activating emergency action protocols for when an emergency situation and/or major incident occurs at your place of business. Having an emergency action plan is important and one of the basic foundations of providing successful and required business continuity services to your workplace. Remember, your personnel are on of your most vital resources therefore it is essential that they be protected above anything else.
Emergency Action Plan Designation per Business Size
All businesses should develop a written emergency action plan whether this business is small or large. A written emergency action plan shows business leaders, employees, contractors, guests and members of OSHA that an emergency action plan has been created and is in place for the business. If there are more than 10 employees at your business, you must provide written copies of your emergency action plan to each employee. You should also post the plan in various areas of your business to allow employees to be able to review it at any time. If your business has less than 10 employees, legally, it is fine to just present the emergency action plan information in an oral fashion. However, a written plan that can be accessed by any employee at any time will likely be more effective than an oral emergency action plan presentation.
Reporting through the Emergency Action Plan
One of the minimum requirements of information within an emergency action plan is enabling the ability for employees and guests to be able to report fires and other emergencies as well as potential hazards of such emergencies. A business manager or owner should distinguish an easily accessed method of reporting such hazardous information so that such hazards can be corrected or further actions can be taken to ensure the protection of employees and business-based assets. As an example, one business owner might enlist employees to call the on-site safety manager or their immediate supervisors in the event of a fire or if there are current conditions within the business that could result in a fire. It should be emphasized to employees that every effort should be made to report emergency situations or conditions that could lead to emergencies situations per the information presented in the business emergency action plan.
Evacuations and the Emergency Action Plan
Another requirement of minimum information to be included in an emergency action plan is the procedures for emergency evacuation plans. In the event of a fire, earthquake, power outage and other hazards – a place of business must be safety evacuated to prevent further incidents and injuries concerning employees and guests. In some cases, evacuation must remain active until third-party services and/or agencies enter the place of business to correct the action that had originally required the evacuation. To comply with present OSHA standards, a place of business should include information in the emergency action plan concerning how evacuations will be conducted, who the emergency response team members are and their duties during evacuations, emergency exits that will be used for evacuation and where evacuated members will go and stage at. A headcount procedure should also be put into place to ensure that all populations of the business have been accounted for. In some cases, there will be critical operations required by a business before some employees evacuate – these operations must be specified within the emergency action plan.
Internal Isolation and the Emergency Action Plan
Not all emergency situations require a full exterior evacuation. Some emergencies require an interior isolation whereas employees are gathered to specific areas of the place of business deemed as safe areas and/or emergency shelters. These areas can be interior rooms, safe rooms, lower levels of the facility and other related locations. Events that require an interior isolation might include a tornado and/or tropical weather event warning, a terrorist and/or biological/chemical attack and an active shooter and/or workplace violation related incident. In many cases, sheltering in place will have a bigger positive impact on safety than evacuating to an exterior location. The emergency action plan should address and communicate these instances and procedures to employees.
Emergency Response Procedures of an Emergency Action Plan
After some emergencies occur, it will not be unlikely that some employees become missing and/or injured or worse. Life safety is the first priority of any emergency response situation. After life safety procedures occur, the next response method should be stabilizing the incident and then protecting property last. During life safety emergency response procedures, search and rescue and first aid may be required by emergency response personnel. These are important duties and should be given to trained employees rather than waiting for public safety and first responder officials to arrive to the scene of the incident – minutes and seconds count in an emergency. Basic procedures for search and rescue, first aid and other emergency response tactics by employees should be listed. Ensure that only procedures in which employees are trained for are being used and listed in the emergency action plan.
Emergency Response Teams and the Emergency Action Plan
Whether your business has 5 employees or 100, an emergency response team should be established. The number of members on your emergency response team will vary but should include a quantity that is logical to responding to the amount of people and emergency response team members should be present on each shift. Emergency response team members should be provided initial emergency response training and certification and then refresher courses each year. The more training and education provided to emergency response team members, the more successful such team members can be during emergency related incidents. The emergency action plan should include the names and contact information for on-duty emergency response team members for each shift. The emergency action plan should also outline what the emergency response team is and their duties to the business and employees during an emergency related incident.
Specific Alarm Systems and the Emergency Action Plan
During some emergencies, activation of a particular alarm may be required. For example, during a fire, a fire alarm should be sounded if the fire cannot be easily controlled and employees need to be evacuated. During a severe weather event, an alarm should be activated to instruct employees to move to a safer location until the severe weather event has passed. Think about the two incidents, fire and severe weather. If your place of business used a standard fire alarm for both instances, confusion would likely follow because employees wouldn't know whether to evacuate the facility or go to a designated sheltering area. It is important to use distinctive alarms for specific types of incidents. Evacuating employees outside with a fire alarm during a tornado warning would be inappropriate and hazardous to their health which you would be entirely responsible for as the business owner. The emergency action plan should cover alarms and what different alarms are for and what they mean.
Training for the Emergency Action Plan
Part of emergency planning is almost every situation, whether work related or non-work related demands effectiveness through the use of training, exercising and educational tactics. As a business owner, it is critical to have an updated and existing emergency action plan. However, the plan is basically useless without employees gaining experience from the tactics and contents within the plan. Instead of waiting for an actual incident to occur in order to gain experience, a business should conduct emergency action plan training and exercising before the incident actually occurs. This will give business leaders, employees, contractors and guests experience and knowledge of what to do during an emergency without the emergency having to be personally experienced in the first place. Visitors and guests should go through a safety training course. Employees and emergency response team members should actively train each year for different emergency-related situations, isolation and evacuation protocols. Businesses should consider inviting public safety agencies of the community to participate in training as these agencies can provide vital information on improving protocols and procedures.
Updating the Emergency Action Plan
When developing an emergency action plan, don't assume the plan can be developed and never be maintained again. Constant maintenance and improvement will be required for any emergency action plan made for a business. Employee conditions change, new employees may join emergency response teams and new threat might be identified. Anytime that an emergency action plan requires updating, business leaders should go out of their way to ensure that plan is up to date and accurate. When updating an emergency action plan, it is vital to inform employees, guests and other relevant to emergency situations about new information and revisions to the emergency action plan. Additional training and exercises might be required for updated emergency action plan activity.
Does your business have an Emergency Action Plan?
Does your business, organization or place of work have an emergency action plan? Do you inform, train and update your employees about your emergency action plan? Please comment below with your thoughts, ideas, opinions and questions about designating and emergency action plan for business continuity services for the workplace.
Thank you for reading this article. Please show your support for the creation of this article by sharing it with other business leaders and especially on your favorite social media outlets. You can also support this online journal by becoming a guest contributor of it.
About the Author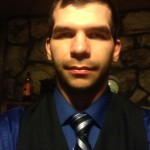 Shawn J. Gossman is an article and publication contributor of rural and remote-based emergency management, continuity and public health topics. Shawn holds a Master of Science concentrating in Emergency Management and a MBA in Hazardous Environment Logistics and Supply Chain Management. Shawn is dedicated to helping rural communities and organizations be a part of the Whole Community approach of National Preparedness.