How prepared are you for disaster mental health operations?
A tornado has stuck your remote rural community of 1,200 people. You are a firefighter and have been assigned with your partner to comb an area of town looking for survivors. You find a man screaming and refusing for you to touch him or escort him to safety. He is belligerent, screaming things that don't make any sense and it becomes obvious that he has some sort of mental illness. How do you respond to disaster mental health crisis events like the one in this scenario? Is your emergency management system capable and ready to handle disaster mental health related incidents?
Disaster mental health preparedness and services are a lot more common in urban and metropolitan areas. This is due to a better economic industry and sector for these types of serves. There are also more people in urban and metropolitan environments and therefore more of a need of disaster mental health services. However, there are those suffering from mental illness in rural America as well. In fact, many people with mental disabilities might find comfort in residing in rural areas where there is not many people that could hinder their disabilities. Dealing with normal mentally healthy people during an incident is a challenge because panic will often take over and people will assume the choices they are making are right when in fact, they are wrong. Dealing with the mentally ill in rural areas is going to be a whole different challenge especially if no one in your disaster response system knows exactly how to deal with such disabilities.
Disaster Mental Health Professionals Needed
Take a look at your local emergency management department. Take a look at your police and fire departments. Take a look at your ambulance department. How have these departments planned to assist the mentally ill residents of your community during a time of disaster? Disaster mental health services will require further skills and special circumstances in order to turn an already chaotic incident into something a lot worse than it already is. If you are not prepared to deal with disaster mental health operations – the ending result could be catastrophic in the end. Disaster mental health professionals are needed in rural communities even if it just a certificate holding professional – some sort of knowledge in disaster mental health is better than no knowledge at all. Having disaster mental health professionals or certified responders is going to increase your rural community's level of preparedness and quite possibly mitigate further disaster from occurring during a crisis situation.
Integrate Disaster Mental Health in All Departments
Having one department in your community that deals with disaster mental health issues might sound ideal more than it actually is. The problem with one department is that it will create expertise to one specific group and not the rest. If the one specific knowledgeable group is not able to respond in time to a disaster mental health incident – it will be like there are no disaster mental health services for the incident to begin with and further crisis will be likely. It is wiser to integrate disaster mental health expertise into all departments of a rural community. Below is an explanation of how some departments can aid in disaster mental health response:
Emergency Management Department – Coordination of disaster mental health related evacuations, response and interagency multi-department preparedness exercising
Police Department – Assisting in evacuation and response and recovery options in a form of security provided to those with mental disabilities and those assisting in incident management of such
Fire Department – Rescue and response activities such as entering a structure involved to attempt recue on a mentally unstable individual and/or groups of individuals
Ambulance Department – Giving medical aid and emergency transportation to mentally unstable persons or individuals
Public Works Department – Determining community needs and works department needs to housing and transporting those with mental health disabilities
All community departments will likely play some kind of role in rescue, response and recovery efforts directly associated with disaster mental health related activities. One department's lack of disaster mental health awareness and expertise could create further incidents that may overwhelm those departments who have an existing expertise in such related challenges. The emergency management system best results in success when a "whole-community" standard and approach is made by all persons, entities and departments involved in such community. This should include disaster mental health related services and expertise.
Emphasize Disaster Mental Health Training for EMS
A rural community emergency medical service (EMS) system is likely going to be a main key player in receiving those citizens who are suffering from mental health disabilities. It is important that emergency medical technicians (EMTs) and paramedics understand how to deal with those with a mental illness. Most EMS training and certification covers basic chapters on mental health operations in medical service providing. However, as state, the services are often basic. A community with an EMS system should emphasize more training, certification and knowledge-building capabilities for disaster mental health related expertise for their EMS personnel. Participating in American Red Cross training, Independent Study courses from FEMA and even local and nearby community college certification programs on assisting the mentally ill will help strengthen the disaster mental health functions of your local EMS provider. Other departments should also be included into training and certification when it is applicable.
Plan for Disaster Mental Health Scenarios
Now is the perfect time to plan for disaster mental health related scenarios before they occur. By planning and participating in scenario-based exercises, you will gain the skills, tools and knowledge on dealing with disaster mental health activities and operations before they actually happen in your local community. When planning, do not hesitate to reach out to other neighboring communities, local and county and state public health departments and state emergency management agencies. Gain all the assistance, knowledge and exercising skill that you can to implement into your plan so that you are even more prepared for a disaster mental health service type activity than even before. Planning and training in emergency management should never stop.
Is your community prepared for Disaster Mental Health activities?
If disaster strikes your area, how would you and your response system respond to disaster mental health related crisis activities? Please comment below with your thoughts, opinions, views and questions about emergency management and disaster mental health related challenges, operations and planning.
Thank you for taking the time to read this article. Please support this journal by sharing this article with others and especially on social media outlets. If you are interested in writing for this journal, please see our Contributor Page as we welcome guest contributions.
About the Author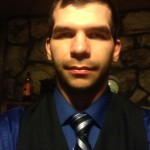 Shawn J. Gossman is an article and publication contributor of rural and remote-based emergency management, continuity and public health topics. Shawn holds a Master of Science concentrating in Emergency Management and a MBA in Hazardous Environment Logistics and Supply Chain Management. Shawn is dedicated to helping rural communities and organizations be a part of the Whole Community approach of National Preparedness.