Critical Infrastructure Protection too many might sound like a job of emergency management practitioners in larger cities and metropolitan areas. However, critical infrastructure protection can easily apply to many rural settings as well.
Image Credit: USDA
Critical infrastructures in America are simply public-sector, private-sector and nongovernmental organizations (NGOs) and their facilities and processes that empower safety, security and the economic well-being on the nation. In a rural setting, critical infrastructure protection can be applied to entities such as the rail road, agriculture and farms, landmarks and preserves, manufacturing and even emergency services such as police departments and volunteer fire departments. There are three main focuses of critical infrastructure protection to focus on whether in a rural or urban setting and those are (1) safety (2) security and (3) economic well-being. In this article, we will dig a little deeper into these three focuses.
Critical Infrastructure Protection: Safety
Safety in critical infrastructure protection is the main priority that should be obtained. It is important that emergency managers and continuity professionals protect the people within a critical infrastructure. The safety of internal participants such as management staff, regular staff and long-term contracted staff is critical. The protection of external participants such as short-term contractors, customers and visitors is also critical. Life safety is a main concern for all public safety departments as well such as emergency management, fire department, EMS and emergency management. If life safety is threatened and we are unable to preserve the safety of life, then there would really not be a point in protecting the rest of the infrastructure which simply cannot run without life that powers it or makes it even needed at that.
Scenario: The village board has recently approved a liquor license within the community. Shortly after, a new bar opens in town that commonly attracts a lot of out of towners. The bar is subject to many altercations and fights outside after last call which cannot be controlled by the bar owner. The police respond on a regular basis. The village police are equipped with pepper-spray and firearms. The pepper-spray has proven to be inactive and commonly gets into the face and eyes of responding police officers trying to perform their duties. Using a firearm should be a last resort. You, the village emergency manager, recognizes this safety hazard for the police officers and acquire and issue them tazer devices. After issuing the devices, fights take a significant decrease at that particular bar. Police officers belong to the emergency services sector of critical infrastructure protection – life safety for officers is critical to protect this sector.
Critical Infrastructure Protection: Security
Security is another important focus of critical infrastructure protection that emergency management and continuity professionals in rural communities should be addressing. Protecting the security of the physical, mental and cyber side of an infrastructure is crucial to a critical infrastructure protection mission. The physical side is protecting physical elements such as building, perimeters, equipment and departments. The mental side of security is protecting the reputation of the infrastructure and assuring all stakeholders are mentally protected and trust those who are protecting the sector. The cyber side of security is relatively new but being explored more often – it is simply securing the internet or intranet of an infrastructure. Most critical infrastructures are online these days so protecting information technology (IT) processes are important as well.
Scenario: The local rail road company, a locally owned line that serves surrounding businesses and short-term transportation jobs has its main offices situated out of town in the country. Lately, there has been suspicious activities concerning people videotaping and taking photographs of the main office especially when trains carrying dangerous chemicals are parked near the facility. The local emergency manager gets wind of this and then contacts the local rail line owner about it. The local rail line owner decides to hire private security guards to patrol the facility 24 hours a day and the emergency manager also adds extra police patrol around the area. The suspicious activity stops shortly after. The critical infrastructure's security was of concern and was also addressed to correct the concerns.
Critical Infrastructure Protection: Economic Well-Being
When it comes to critical infrastructure protection, it is important to understand the economic well-being that sectors serve to the nation. Critical infrastructures are mainly owned by the private sector – many of them are responsible for helping to stimulate the national economy through forms such as manufacturing, sales and public entertainment. In a local rural community, these types of critical infrastructures are more important than ever because they are often one of the only things that are earning review for a rural community. It is important to protect what is making the economy possible for the rural community. However, it is important to understand that forcing critical infrastructure protection protocols isn't going to be possible – local communities need to partner with the private sector instead.
Scenario: For the past couple of years, each spring seems to bring about flash flooding concerns for a particular rural community in the Midwest. The local water distillery business, a provider of bottled water, has contacting the city leaders with their concerns of poor drainage systems located near their facility. The heavy rains appears to flood the facility often forcing them to close down while the flooding occurs. Closing down the facility for one day causes the company to lose up to $50,000 in profit. The company pleads with city leaders to correct the problem or they will be forced to move operations to another county. The city assesses the situation, obtains a grant to create better drainage systems and corrects the problem. Since the correction was made, the company hasn't had to close operations due to flooding and thus, the economic well-being of the company and the local community were successfully protected.
The Critical Infrastructure Protection Balancing Act
Understanding the need to protect the safety, security and economic well-being of a critical infrastructure protection program is crucial. However, many share a theory that true critical infrastructure protection cannot result in success unless all three focuses (safety, security and economic well-being) and equally balanced concerning protection and the amount of attention being given. So this means that safety, security and economic well-being of a particular infrastructure must all be performing well and protected the same in order for the critical infrastructure protection strategies to actually work successfully. While this is just a theory, the process of balancing protection between the three elements actually makes a lot of sense – they are all important to keep the critical infrastructure in full operation in the end.
Does Critical Infrastructure Protection exist in your community?
Think about all the different types of critical infrastructures in your specific rural or small community. Now think about the critical infrastructure protection strategies that are in place. Think about strategies that should be in place but are not in place. Please comment below with your thoughts, ideas, opinions and questions about critical infrastructure protection in your local community.
Thank you for taking the time to read this article. Please help support this blog by sharing these articles with others who might take an interest in them. You can also share them on your favorite social media outlets as well. If you enjoy this topic and you also write, consider becoming a guest article contributor of this blog.
About the Author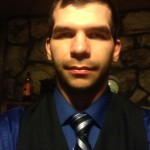 Shawn J. Gossman is an article and publication contributor of rural and remote-based emergency management, continuity and public health topics. Shawn holds a Master of Science concentrating in Emergency Management and a MBA in Hazardous Environment Logistics and Supply Chain Management. Shawn is dedicated to helping rural communities and organizations be a part of the Whole Community approach of National Preparedness.