After a disaster has occurred and such a disaster has directly or indirectly affected your business, it is a good idea to conduct a business damage assessment for your organization. A damage assessment by local emergency management damage assessment responders will likely occur quickly but for you to conduct your own business damage assessment will not cause any issues, in fact your business damage assessment will likely help emergency management damage assessment operations.
Waiting to conduct a business damage assessment for too long could result in negative outcomes. For example, if it has rained enough to flood your business due to the existing snowfall that occurred previously – not doing business damage assessment now might be a wrong choice to make. Because what if it starts to snow again after the rain has stopped and the new snow covers up a lot of damaged areas which might not be seen by those conducting the community damage assessment – can you see the negative outcomes with that sort of situation? Doing a business damage assessment after a hazard has occurred is just playing it safe…
Business Damage Assessment: Safety First
Remember, you might be the owner of your business but you are likely not a trained emergency responder or a damage assessor. Because of that, you need to make sure you put safety first before anything else when conducting your business damage assessment. Don't assess the damage inside of your business especially if the business facility has sustained some type of damage that makes the building unsafe. Usually the unsafe conditions are unseen so don't assume your building is safe and enter it to conduct your business damage assessment. Make sure you are looking up, down, left, right, forward and back on your business damage assessment to ensure the environment is safe for you to be in. Debris up high could fall on you, injury you or worse – the same goes for debris below. If the area is too unsafe, do your business damage assessment from afar in a safe environment.
Record Your Business Damage Assessment
Take a pen and notebook with you (or a tablet, smartphone, etc.) and start recording information in your business damage assessment route. Record the time of date of your assessment, all the possible details, the amount the damage, the volume of debris, further potential hazards, any life threatening conditions and impacts from what has happened to your business. You should also take pictures and a lot of them if possible. Use a basic digital camera or even a disposable one and start snapping photos of every bit of damage or changes that you can find – just be safe about it.
Your Business Damage Assessment Results
The results of your business damage assessment will help emergency management damage assessors and well as federal entities in providing their reports for disaster declaration, funding and resource movement. Remember from other articles written on this journal, emergency management is a complete failure without cooperation and participation from the "whole community" and that includes you, the business owner. Your business damage assessment is crucial and needed by emergency management and government officials. Share the responsibility of emergency management by taking part in emergency management operations.
Have you conducted a Business Damage Assessment?
If you have conducted your own business damage assessment, what recommendations do you have for other business owners tasked with this job? Please comment below with your thoughts, ideas, opinions and questions about conducting a business damage assessment.
Thank you for reading this article. Please show your support for the writing of this article by sharing it with other business owners and especially on social media outlets. Consider becoming a Guest Contributor if you have ideas for articles for this journal – we highly encourage guest writing on this journal.
About the Author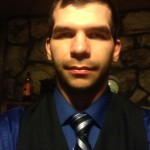 Shawn J. Gossman is an article and publication contributor of rural and remote-based emergency management, continuity and public health topics. Shawn holds a Master of Science concentrating in Emergency Management and a MBA in Hazardous Environment Logistics and Supply Chain Management. Shawn is dedicated to helping rural communities and organizations be a part of the Whole Community approach of National Preparedness.