Business Continuity Strategy development is important for every type of business size, whether small and rural or large and urban…
A business continuity strategy will help you ensure that your rural business has a plan in place to continue critical operations after a disaster has occurred. Business continuity is the act of keeping yourself in business during a crisis or major incident of some kind. Strategy is about having short and long-term goals and plans to assess some type of situation, in the case, a crisis situation that could become significant enough to shut your business down. If your business goes down, your profits go down, employee pay goes down and a world of crisis will start to occur for your business thereafter. Counter all of this from happening by integrating a business continuity strategy into your company and its critical processes.
Business Continuity Strategy Step #1: Everything cannot be protected
The first step of creating a successful business continuity strategy is recognizing the fact in business continuity and disaster recovery that not all processes of your business can be fully protected from a disaster and/or crisis of some kind. After you realize that everything cannot be protected, then you should start looking to what processes must be protected no matter what after some sort of significant incident has occurred to your business. What critical elements of your business must continue to operate after a disaster has occurred in order for your profits to continue? After identifying these critical areas of the business, your focus should be on them. Focus on creating alternative means and methods to continuing those critical operations for various incidents that threaten your business and these critical areas.
Business Continuity Strategy Step #2: Plans should include assets
When developing for business continuity strategy plans, you need to make sure your business assets are covered in the plan. What are your business assets? What must exist in order for your business to continue your identified critical operations and areas of your business? To name a few – workers are assets as they will be needed to ensure that the work is completed, your building or facility will be needed or a temporary one should be established if a disaster has made it impossible for your to continue to use your building, important equipment, machines and computing devices will likely be needed and finally, resources for your business will need to be collected and stockpiled for emergency situations. Identify your assets and plan your business continuity strategy around protecting your assets during a crisis of some kind.
Business Continuity Step #3: Remember there is modernized risk
One significant failure in business continuity strategy by many companies out there is failure to foresee changes in modernized risk. For example, keeping computers up to date with latest security software and components will help prevent attacks and the 'take over' attempts by ransomware created online to hold valuable business files at ransom for significant ransom payments, a key threat being made nowadays by cyber terrorists. Technology and other assets of a business will continue to modernize and thus so will risk. In an effort to protect a business from modernized risk, often times, money will have to be spent.
Business Continuity Strategy Step #4: Business continuity is whole community
In public emergency management, an approach called 'Whole Community' is encouraged and often required to ensure success in operations. Whole community is an approach where 'everyone' within a community is involved in emergency management including local government, businesses and even citizens. The same concept can be directly associated with business continuity because it take everyone in the organization to participate in business continuity in order for it to result in success. From the top of the business to the bottom of the business, the business continuity of each individual department and department employee must participate and know what business continuity is and how it is used in the organization. Business continuity strategy is not a competitive function of a business, it should never be regarded as a trade secret.
Business Continuity Strategy Step #5: A budget is a necessity
A big failure in business continuity, especially for a rural-based business is the failure to spend money where money should be spent. In order to protect critical aspects of a business from disaster and crises, financial transactions will likely be required to protect these operations. Money is often an issue with a rural business. Therefore, budgeting processes should be established when developing the business continuity strategy. A budget for business continuity should be developed for your business and integrated into all the other normal project-based budgets. Losing the amount of money after not being prepared for a crisis can be significantly less cost-effective than saving money to help combat weak areas during a crisis.
What is the Business Continuity Strategy of your Business Organization?
Does your business currently have its own business continuity strategy? What sort of critical areas have you identified for your business continuity strategy? Please comment below with your thoughts, ideas, opinions and questions about creating a business continuity strategy for your rural business.
Thank you for taking the time to read this article. Please show your support for this online journal by sharing this article with others and especially on your favorite social networking sites. You can also support this online journal by becoming a guest article writer for it.
About the Author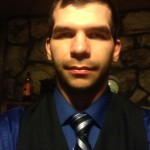 Shawn J. Gossman is an article and publication contributor of rural and remote-based emergency management, continuity and public health topics. Shawn holds a Master of Science concentrating in Emergency Management and a MBA in Hazardous Environment Logistics and Supply Chain Management. Shawn is dedicated to helping rural communities and organizations be a part of the Whole Community approach of National Preparedness.