Business Continuity Planning Basics can go a long way for a small or rural business owner. The basics of continuity can ensure that a business owner is filling in the gaps of their planning tactics.
Business continuity planning basics are exactly what they are, basic. However, basic doesn't always mean that a type of plan is going to be a bad plan. There are two types of basics in terms of business continuity planning. The first of the business continuity planning basics is just creating a basic plan that is copied or generic for the business to just be able to say it has a plan – that is not good and it will not lead to a successful business continuity program. The good type of business continuity planning basics is the basic information to be able to create a great business continuity plan and that is what we will be discussing today in this article.
Business Continuity Planning Basics: Lesson One
The first lesson of business continuity planning basics is about how you should be planning for continuity of business services, operations, manufacturing and so on. A lot of business owners make many mistakes in the initial planning phases of their business continuity programs. These mistakes can be completely avoided by just following simple business continuity planning basics such as the ones listed on this post. When planning for business continuity, one of the most important aspects of planning is to plan for an all-hazards approach rather than for each type of crisis scenario that can happen to a business. There are many types of crisis scenarios that can happen and planning for each specific one would result in several book-length plans that your business simply cannot comprehend. Instead of wasting valuable time and effort on planning for every crisis out there – plan for all of them in one plan and then specific information sections for specific crises that require additional planning such as a terrorist attack or a local pandemic.
On a related note, don't expect one person to be capable of planning for the entire business unless the business is extremely small. If there are various departments within the business, each department should have a shared planning responsibility. Departments should plan for business continuity for their specific departments and add such plans to the master plan. However, department continuity plans should always align and completely coordinate with the main master business continuity program and plan. If you have conflicting plans in place – failure in business continuity will be likely because one department will be doing something completely different than another department and that isn't good for business especially during a time of crisis. If you have multiple department leaders coordinating planning efforts for their department, nominate someone to act as a department liaison to ensure that departments are planning in a coordinated and non-conflicting manner.
Business Continuity Planning Basics: Lesson Two
Like stated above, plan for all-hazard scenarios. However, it is wise to have additional sections within your business continuity plan for specific hazards that are likely to happen directly or indirectly to your place of business. For example, if your business is located in Oklahoma, there is a big chance that a tornado emergency situation could likely happen around your place of business and thus, you need to plan for it. However, if your business is located in rural southern Indiana, there is no logical reason to plan for hurricane situation happening at your business unless your business aspects have something to do with coastal areas in the United States.
SOPs or Standard Operating Procedures also make a good section for your business continuity plan. An SOP is basically an instruction and each employee and/or department within your business needs to have proper instructions for what to do when your business continuity plan is activated. If no one knows what to do during a time of crisis – failure is going to be likely. This means everyone at your business, too. All employees, guests and contractors need to understand business continuity planning basics at your facility and what to do during an emergency situation.
Business Continuity Planning Basics: Lesson Three
When actually developing your business continuity plan, think about who will be assisting in its development. If you, the business owner are the only one developing the plan then you must be the only employee with the business. If you have one or more other employees and you are still the only one making the plan, you are doing it wrong. All employees should assist in developing the plan not just managers, leaders or local subject matter experts working for your company. You might also consider adding outside planning members as well including contractor and guest reps, local emergency management and first responder agencies, local community leaders and private organizations that you have partnered with. Everyone can contribute something valuable to your business continuity plan.
When developing a business continuity plan – a threat and hazard identification and risk assessment (THIRA) should be done. This is where you identify risks and hazards that are likely to or could very well impact the services and product creation of your business. You then conduct a risk assessment where you assign priorities to critical components and functions of your business and add priority for each of the functions and the crises that are likely to happen to your business. If you skip out on this part – you are missing out on realistic business continuity planning ventures that you need to focus on for success.
Business Continuity Planning Basics: Lesson Four
It is important that you test and maintain your business continuity plan. In terms of testing the plan, you basically conduct drills and full-scale exercises whereas a disaster is occurring at your business and the plan is activated. Invite local emergency management and emergency first responders to participate as the more participants involved, the more likely you will be able to identify gaps in your plan and maintain such gaps. Some business owners will not conduct exercises because they fear it stops operations, services and/or production – this is a wrong mindset to adopt. If you do not exercise the plan, you will not be ready for when a crisis occurs and your planning efforts will be completely wasted.
By conducting drills and exercises in relation to business continuity, you are doing two positive things – skill building and experience gaining. Exercises and drills can allow you and your employees to build your skills of business continuity and crisis management. You gain experience as well which is very important because it allows you to gain such experience without an actual crisis occurring in reality. Think about it! Would you rather have experience to counter a disaster when it happens or no experience whatsoever at all for when the disaster actual occurs in real life? Of course you would rather have needed experience to recover quicker.
Business Continuity Planning Basics: Lesson Five
When you have finally developed a business continuity plan for your business, it is important to start teaching employees and guests the basics of the plan. The plan should never be used as a reference sheet for when a disaster happens because time is a big factor in crisis response and recovery. Instead, employees and guests should know what to do right when a crisis happens thanks to their training on the business continuity program that you have created. Classroom training, safety training for guests, monthly safety meetings and even internet webinar resources provide wonderful ways to keep employees and guests up to date with the latest information about your business continuity plan.
Following a structure of the National Incident Management System (NIMS) and the Incident Command System (ICS) will serve to be beneficial to your business in the end. Management should coordinate business continuity efforts while department leaders and department members actually conduct the needed response and recovery operations. Following these methods will also prepare business owners in passing on the command and coordination to first responders if they are involved in crisis management operations which is most often the case. Once first responders arrive, they should be given command of the incident and business owners and leaders should coordinate with them.
Business Continuity Planning Basics: Bonus Lesson
As a bonus lesson for this article on business continuity planning basics, I wanted to touch base on the four basic phases of emergency management and how they can offer great benefits for your business continuity program and planning efforts:
Mitigation – This is the simple act of preventing hazards and threats to your business. In this phase, you take steps and requirements to correct items of interest that will help prevent a disaster scenario at your place of business.
Preparedness – This is when you prepare your business for a crisis. Some activities related to a crisis are going to occur whether or not you have taken mitigation steps. For example, a strong tornado will likely create damage no matter what is done to prevent it. It is important to prepare for such hazards.
Response – In this phase, efforts made to plan for the response operations for business continuity should be established. Response is probably the most important phase because it will be able saving lives, stabilizing the scene of the incident and protecting property and assets from harm and/or damage.
Recovery – This phase is simply recovering the business and returning it to normal.
What are your Business Continuity Planning Basics?
If you could add some more business continuity planning basics to this article, what would you have added? Please comment below with your thoughts, opinions, views and questions about business continuity planning basics.
Thank you for taking the time to read this article. Please support this blog by sharing this article with other business owners and by sharing this article on your favorite social media and social bookmarking outlets. You can also support this blog by becoming a guest article contributor on it, today!
About the Author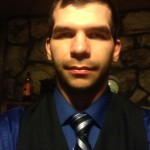 Shawn J. Gossman is an article and publication contributor of rural and remote-based emergency management, continuity and public health topics. Shawn holds a Master of Science concentrating in Emergency Management and a MBA in Hazardous Environment Logistics and Supply Chain Management. Shawn is dedicated to helping rural communities and organizations be a part of the Whole Community approach of National Preparedness.