Business continuity partnerships are important tactics to be successful at when running a rural and small business or organization.
Business continuity partnerships will provide a number of benefits and controls that will help keep your business in active status during a time of crisis and/or disaster. Some of the benefits and controls of business continuity partnerships include assistance with hazard identification, resource need assistance, contact compiling for emergency situations, information and intelligence sharing capabilities, active community relations and partnerships, ability to work with local governments and a better idea on how to protect your business or organization from threats that face it.
If you are unsure of how to start establishing business continuity partnerships, then you should continue reading this journal article…
Business Continuity Partnerships with Local Law Enforcement
The local law enforcement authority in a rural community can make for very valuable business continuity partners. You can partner up with the local police department for assistance on providing extra patrolling and security-related tasks for your business. For example, local law enforcement officials could visit your facility and help to point out vulnerable areas where security is non-existent and they could even help you develop plans for crisis situations such as an active shooter scenario.
In return, you can aid the local police department by actively training your staff to observe and report any community violations and/or suspected criminal activities that happen at or around your place of business. You can also donate and sponsor local law enforcement events to better establish business continuity partnerships with the local police force.
Business Continuity Partnerships with Fire and EMS
Consider establishing business continuity partnerships with local fire and EMS departments in your community. If your business catches of fire or has some kind of medical emergency, you are going to have direct dealings with these community departments. It is better if officials from these departments visit your business to aid in their response plans for accessing your business during an emergency and seeing what your staff is capable of during a crisis. Your local fire department can also come and inspect your business to ensure that it is up to code with fire standards and to make sure there are no significant addressed fire hazards.
In return of your partnership with the local fire and EMS department, your business can support, sponsor and donate to firefighter and responder events and drives that the departments have. Most rural fire and EMS departments are primarily made up of volunteers and many are department self-funded – your business can serve as a valuable resource for these departments and these departments can serve as a valuable resource for your business.
Business Continuity Partnerships with Local Emergency Management
Local emergency management departments and officials are wonderful candidates for business continuity partnerships. This is because emergency management and business continuity sort of go hand in hand. Business continuity is basically a form of emergency management but geared for private sector organizations and businesses. Local emergency management can provide hazard and threat data for your areas, share intelligence and information that would pertain to your business continuity strategies and assist your business in emergency management and continuity success.
In return for your partnership with local emergency management, one unique idea is helping to provide facilities and expertise in exercises, training and drills. If there is one thing that local emergency management officials enjoy doing the most, it would be training and exercises as it strengthens awareness and preparedness for a department that is devoted to such disciplines. Participating in such training and exercise events can help build awesome business continuity partnerships between your organization and local emergency management organizations.
Business Continuity Partnerships with Public Works Officials
The Public Works department of your local community can serve as valuable partners for your business continuity strategies. These officials can help you ensure that your business or organization is up to local codes and help to identify areas of your business that need improvement and/or retrofitting strategies to help make your business safer. The Public Works department can also assist you with alternative transportation plans for disaster events that significantly halt transportation from normal routes such as earthquakes or major winter precipitation events.
In return for your business partnership with Public Works, you can aid them in planning, construction and even space if you have property to lease to them. For example, let's say your business has a few acres that aren't being used for anything. You could allow the Public Works department to use the unused area to store rock or materials used to fix roads in the area. A lot of times in rural communities, there are not a whole lot of areas where the Public Works department can store items – business continuity partnerships with the Public Works department can aid with these and other related needs.
Business Continuity Partnerships with Local Business Leaders
Creating business continuity partnerships with other business and organizations in your community is not only the right thing to do but it helps to establish a "whole community" effort in emergency management which is needed for emergency management success. Other businesses can share their knowledge, expertise, emergency planning and sometimes even their resources with your business or organization to help strengthen your own business continuity strategies. You can usually find business continuity partnerships with other business at local business leader groups or even the community Chamber of Commerce meetings.
In return, you can provide the same benefits to business and organizational partners that they provide to you. Your expertise, planning, awareness, preparedness and even resources could be critical assistance to other businesses. For example, let's say that a local trucking company has partnered with you to provide emergency hauling support if a disaster has taken down your own transportation systems in place during normal routine times. Let's say your company produces bottled water. As a return favor, you can supply the trucking company with pallets of bottled water during a crisis where the drinking water would be needed. Basically, you "scratch their back" and they "scratch your back"!
What other Business Continuity Partnerships would you consider?
What other business continuity partnerships would your recommend business and organizations in small and rural communities consider establishing? Please comment below with your views, ideas, opinions and questions about business continuity partnerships for rural business and organizations.
Thank you for taking the time to read this article. Please share this article with other business owners and especially on your favorite social media outlets to support its creation. Consider becoming a guest contributor on this blog and posting your own articles about rural emergency management and rural business continuity to also help support this blog.
About the Author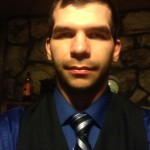 Shawn J. Gossman is an article and publication contributor of rural and remote-based emergency management, continuity and public health topics. Shawn holds a Master of Science concentrating in Emergency Management and a MBA in Hazardous Environment Logistics and Supply Chain Management. Shawn is dedicated to helping rural communities and organizations be a part of the Whole Community approach of National Preparedness.