Animal emergency management is an important topic that rural emergency planning leaders should be taking into account in their plans and emergency management programs.
Last week was the 10th anniversary of Hurricane Katrina, the most costly natural disaster to face the American modern emergency management world and after 10 years, the storm is still affecting many people. It is a known fact that many residents in the Gulf affected by Katrina refused to evacuate simply because they would not leave their pets or livestock behind. Can we really blame them for taking such an irrational position in evacuating as well? It is important for rural emergency management officials to take into account the importance and emotional bonds that humans have with animals and integrate such importance into emergency management plans otherwise chaos will likely increase.
Animal Emergency Management and Pets
Pets are often considered members of the family. I had a dog that passed away a few years ago and I grieved as if my dog was my own child. This isn't abnormal, many human beings become emotionally attached to their pets and animals. Some people will simply refuse to leave if their pets are not to be included into emergency response situations including evacuations, saving pets during a crisis and so on. It would be irresponsible for emergency management and first responder personnel to ignore this emotional attachment that humans have with their pets and figure the people will just get over it. Some people have known to go into long-term depression states over the loss of their pets.
Animal Emergency Management and Livestock
Livestock is an important subject in emergency management and especially evacuation planning. Livestock is often different from pets because livestock is often the means of which people earn a living. Imagine going to a business owner and telling them they must leave and they cannot do anything to protect their business before doing so – they lose their business in the process and it creates economic loss for the community. That example should never happen, right? If you were a business owner, you would not want this right? You're right – it should never happen and it can be completely prevented from happening in the first place. This same example would apply to someone with livestock because those animals are making them money and it is going to be a difficult challenge to force someone to leave behind what allows them to sleep with a roof over their head and eat to survive.
Plan Ahead for Successful Animal Emergency Management
In order to avoid the great downfalls and difficult challenges of anticipating animal emergency management response efforts, planning leaders should include animal emergency management topics within the official planning program. Planners need to be taking to the streets and to the community to ask residents and livestock owners their opinions and recommendations on including animal emergency management into planning efforts. The animals are their pets and their livestock, make sure you are treating it like these animals belong to them by addressing the issues with the people who actually own the animals in the first place. Planning with pet and livestock owners before an incident actually occurs will save you tremendous headaches and difficult challenges in the end with your properly developed animal emergency management program.
Animal Emergency Management Resources
The following resources can be used to help you further your subject matter expertise on animal emergency management and create a plan that will work for all animal owners in the process:
Introduction to Animal Emergency Management – An online introductory course for including animal emergency management in emergency plans.
Caring for Animals – An online information center showing residents information about planning and caring for animals during a crisis related incident.
Animal Disaster Plan – Official information about creating a disaster plan for pets and animals from the Humane Society website.
Animals in Disasters – Official FEMA training for IS-10.A covering the basics of animal care during a natural or man-made disaster.
Livestock in Disasters – Official FEMA training for IS-111.A covering the basics of caring for and responding to livestock during some kind of disaster situation.
Does your community have an Animal Emergency Management plan?
Have you or your community emergency management leaders developed plans and programs concerning animal emergency management for pets and livestock? What innovative methods has your community adopted to address the concerns and challenges of animal emergency management? Please comment below with your thoughts, ideas, opinions and questions concerning animal emergency management challenges.
Did you enjoy reading this article? Please help support his blog by sharing this article with others and especially on your favorite social networking websites. You can also support this blog by becoming a guest article contributor on it while also helping to develop your own reputation in rural emergency management and related disciplines.
About the Author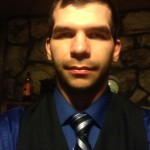 Shawn J. Gossman is an article and publication contributor of rural and remote-based emergency management, continuity and public health topics. Shawn holds a Master of Science concentrating in Emergency Management and a MBA in Hazardous Environment Logistics and Supply Chain Management. Shawn is dedicated to helping rural communities and organizations be a part of the Whole Community approach of National Preparedness.