Agriculture Business Continuity is an important topic to be brought up on this online journal because of the threats involved and the negative impacts that farm disability can create for rural community and the nation as a whole!
Agriculture business continuity is a topic that every farm business owner should consider planning for. Agriculture business continuity will help farm owners ensure that their farm continues to operate after a disaster and/or local crisis has occurred which directly impacts their farming operations. Farms and the produce that is grown on them helps stimulate the local rural economy and the produce is also used to provide food to the nation and beyond which makes agriculture a critical infrastructure and key resource of the United States of America. While the government and community officials can offer agriculture business continuity advice and tools to farm owners, the government is not in charge of getting a farm owners to conduct agriculture business continuity planning – that is the job of the farm…
Introduction to Agriculture Business Continuity
Agriculture business continuity is an important aspect to the farm business owner, the rural community in which the farm resides in and to the stakeholders that receive the end-product of the farm which is often various organizations, agencies and even citizens of the United States of America. The federal government has identified agriculture enterprises as a Critical Infrastructure and Key Resource (CIKR) sector and therefore emphasizes a need for further protection and agriculture business continuity planning to be made. A disablement of a farm business due to a disaster and/or crisis-related incident can create financial depressions for the farm business, a loss in economic stability for the community and/or county or parish in which the farm resides and impact the nation as a whole as food resources will then be limited due to a farming business cease of operations. The risk of a farm shutting down even if temporary after a major emergency is too high in terms of the impacts the closure would create – therefore it is very important that agriculture business continuity planning and activities take place.
Agriculture Business Continuity Phases
There are five phases to consider adopting when conducting agriculture business continuity planning for a farming business. These five phases include identifying potential risks, analyzing the impact of identified risks, prioritizing and strategically planning for identified risks, developing and activating a plan for agriculture business continuity and testing the plan to ensure it will result in success. These five phases should be done in the order mentioned in the previous sentence. The phases are explained below:
#1: Identifying Potential Risks – Now there are many risks facing Americans each day and the number of risks have been trending at a higher rate especially after the attacks done on 9/11. However, rural farming operations are likely not to be subject of extremist Islamic terrorist cells so therefore the potential for the threat of such act of terrorism is quite low in most cases. The idea of identifying potential risks is to identify risks that are likely to happen on your farm. If your farm is located in the Midwest or Southwestern portions of the United States, then it would be safe to say that tornadoes pose a significant risk to your farming operations. Research into historical disasters effecting your area, weather occurrences in your area as well as technological and man-made elements such as nearby nuclear facilities, military bases and rail road systems. To get assistance with this phase, you should contact your local emergency management, subject matter experts (SMEs) and even businesses, organizations and residents of your local area to help you with this matter.
#2: Analyzing the Impact of Identified Risks – The next face of conducting an agriculture business continuity plan is to analyze the impacts of risks that you have identified for your farming business. In this phase, you will ask yourself what the risks will do to your farm if they were to occur on your farm. For example, if a tornado was to occur on your farm, it could potentially destroy a portion of your crops and damage storage facilities as well as farming equipment you have stored in those facilities. To get an idea of the severity of risk impact on your farm, you need to research the aftermaths and severities of the risks you have identified. What can these risks do when they occur and how can you relate that to your own farm?
#3: Prioritizing and Strategically Planning for Identified Risks – After you have analyzed the impacts of risks for agriculture business continuity, you need to set priorities for those risks. In this portion of the phase, you can use something simple such as a Low/Medium/High/Severe classification algorithm for adding priority for your potential risks. As an example, if your area is frequently hit by large destructive tornadoes – you can set the risk of tornadoes to High or Severe. However if drought conditions only occur once in every ten years – you can set drought risk to a Low priority. After you have prioritized your identified risks, you need to strategically plan for them. Strategic planning is a form of long-term planning with goals and objectives integrated into the plans. Create a 3-5 year plan for your agriculture business continuity objective and set goals to be reached for different reasons listed in your plan. Planning before a disaster strikes creates preparedness, resiliency and knowledge of disaster potentials long before they actually occur.
#4: Developing and Activating a Plan for Agriculture Business Continuity – The next phase in agriculture business continuity is to develop and activate a plan regarding risks and threats that your farm is facing. In this phase, you want to plan for risks effecting your farm. What will you do to prepare for the risks? What will take place before a crisis happens? What will take place during the crisis? What will take place after a crisis has occurred? Be sure to create a detailed plan that includes partners and contacts you will need to seek after a disaster and/or crisis-related incident has occurred. Your plan should not only include your own assets but it should also include information about employees, livestock and even the community in which the farming operation resides in.
#5: Testing the Plan – There are two ways to discover whether your agriculture business continuity plan works or not. The first way is to activate it during an emergency or disaster of some types and then reflect on the lessons learned and results after the incident is over. This is bound to happen but if it is the first time the plan is tested, there is really no real way to understand if it will be a successful plan or not before the emergency happens. The other way and more beneficial way is to exercise the plan before an emergency incident actually occurs. In this method, you and your employees as well as community departments, other organizations and even citizens can participate in mock disaster scenarios and activate your plan conducting the steps and procedures that have been written into it. This will allow you to gain experience in agriculture business continuity while doing so without significant impacts to your business and profits. Experience in agriculture business continuity exercises can go a long way if properly practiced.
Preparedness in Agriculture Business Continuity
Preparedness is an important step to take when conducting agriculture business continuity planning for your farming business. You and your farm, employees, livestock and customers and stakeholders need to be prepared for disaster and how you will continue to operate your farm after a disaster has occurred. Creating the actual agriculture business continuity plan is an example of preparedness for farming operation disaster events.
Mitigation in Agriculture Business Continuity
Mitigation is another important step to consider for your agriculture business continuity planning activities. Mitigation is an act of eliminating or decreasing the severity and impacts of a threat and/or disaster that strikes your farming operations. An example of mitigation would be to dig a creek in lower lying areas of your farm so that heavy rains flow into the creek and away from the crops to prevent flooding conditions on the area where your crops are grown.
Response in Agriculture Business Continuity
Response is a required step in agriculture business continuity because a disaster impacting your farm will require some form of response. Planning for how you will respond to disaster situations now can save you money and even lives because you will have plan ready to be used once a disaster strikes the area of which your farm is in. If a long occurring drought is taking place and you activate your stored water irrigation system to water important areas along your farm then you are responding to a hazardous situation occurring on you farm.
Recovery in Agriculture Business Continuity
After a disaster has occurred and it has impacted your farm, the most important step will be to get things back to normal and continue your farming operations as if nothing has happened. It is important for your farm to become fully operational again so that you can continue to earn a profit, the community can continue to gain economic stimulation from your farming activities and the nation can continue to gain its food resources. After a tornado occurs on your farm, by moving fallen trees and other debris from the paths you use to plow your fields, you are actively and appropriately recovering from a disaster on your farm.
Insurance and Agriculture Business Continuity
Creating an agriculture business continuity plan is an important step in ensuring that continuing operations continue to be enabled when disaster threatens your farming business. However, you should still consider purchasing a crop insurance program as well as a livestock insurance program so that you and your farming assets can be covered if disaster was to occur on your farm. Crop insurance for example can pay you a significant amount of money if your crops are destroyed in a wild fire type situation or because of severe hail damage. Crop insurance is just as important as home owners purchasing flood insurance if they live in areas where flood prone conditions are likely to occur. Insurance covers your losses when you are not able to control such losses.
Does your farm have an Agriculture Business Continuity plan?
Do you conduct agriculture business continuity planning for your farming operations? What sort of threats and hazards have you prepared your farm for? Please comment below with your thoughts, ideas, opinions and questions about agriculture business continuity planning.
Thank you for reading this article. Please support the creation of this article by sharing it with other farm business owners and especially on your favorite social media outlets. You can also support this site by becoming a guest article contributor on it.
This article was written by Shawn J. Gossman, BS, MS, SEM.
About the Author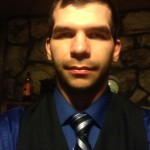 Shawn J. Gossman is an article and publication contributor of rural and remote-based emergency management, continuity and public health topics. Shawn holds a Master of Science concentrating in Emergency Management and a MBA in Hazardous Environment Logistics and Supply Chain Management. Shawn is dedicated to helping rural communities and organizations be a part of the Whole Community approach of National Preparedness.