Consider what the word 'exercise' actually means to different people. To stay in shape, be fit, lose weight and remain healthy, I ride my bike and run to maintain exercise. I exercise to develop my skill in the particular area I am performing fitness activities in so that I can get better at it and continue to enhance my abilities within that particular fitness activity. This same concept can be applied to emergency management in terms of the exercising that takes place within such a capacity as that one. Emergency management personnel should be constantly performing exercises to increase their skills and abilities to perform well during adverse and hazardous conditions. We exercise in emergency management to gain experience without having to experience an actual crisis to begin with. Exercises allows us to maintain our fitness levels as emergency managers so that we may successfully respond to any sort of incident that our local areas may throw us.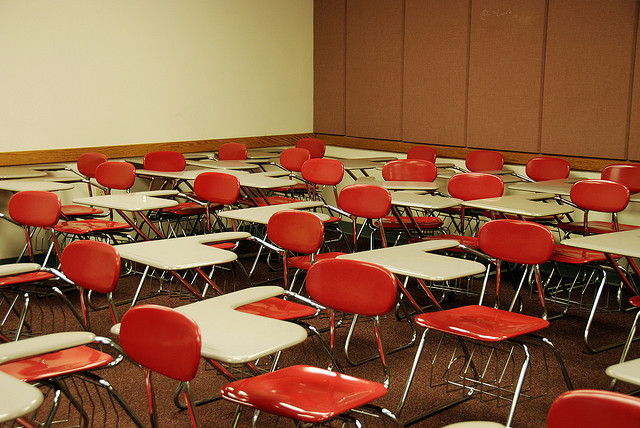 In a rural emergency management capacity, it is important to understand that skill and expertise is limited. Due to the fact that personnel is usually limited within rural and remote environments, it is obvious that skill and expertise is also lacking in such environments. With that being said, we need to be exercising to develop such skills and expertise more so than the regions and environments that have enough people that warrant such skills and expertise. Exercise is really the answer to maintaining a powerful agency and mission within emergency management and it is highly important that your agency conducts exercises on a routine basis. Exercises prepare us for what is to come – if you and your team are not prepared, don't expect a miracle to be the result of a crisis that occurs.
What do exercises do for a rural community?
Readiness! Exercising in terms of rural and remote-based emergency management allows us to increase our local readiness. By increasing our readiness for natural, technological and man-made disasters, we can promote resiliency and preparedness within our community and integrate into the Whole Community approach of national preparedness as a whole. Whole Community is where everyone participates in preparedness which is really the only true path to successful emergency management as a nation. It is important that each and every community in America is ready for disaster whether the community is a city, village, unincorporated area or even a rural region that isn't really officially anything in terms of incorporation. Preparing for disaster is being responsible to residents, businesses and stakeholders that we depend on so much.
By conducting emergency management exercising, we can retain our success in readiness by providing a way to evaluate policies, plans and procedures, by reinforcing teamwork of local entities involved and by demonstrating the community's ability to respond to disastrous and hazardous conditions and events. The most important thing about exercising is to be ready for a disaster. Rural communities must understand that the federal and state government levels are not first responders – they will not be the band-aide that will heal any sort of incident that comes to the community. The purpose of the Whole Community approach is to remind communities that responsibility is a shared effort in order to be truly prepared for hazardous and crisis events. We must conduct exercises to be prepared and ready for a disaster even if we have limited personnel, resources and budgeting. We owe this to our stakeholders and to the nation as a Whole Community.
The Main Goals of an Emergency Management Exercise
An exercise within rural emergency management should have many goals. Some of these goals and objectives may be developed and by the agency or community participating within them. However, we will take a look at some of the basic default goals used by many emergency management agencies across the nation. (1) Exercises will allow officials and participating parties to understand their roles and responsibilities during an emergency situation. We do not need to have confusion in this area during an actual incident as it can hinder response time and result in further cascading hazards as well as failed communication due to competition of who is in charge. (2) Improves interagency coordination. When multiple partners work together during an organization – we can identify the problems and concerns that such agencies have with one and other so that we can solve these issues before an actual emergency does occur. (3) Identify resource gaps. During an exercise, resources, whether in mock form or real will be used. This will allow agencies to identify the resources that are not available but needed during an emergency situation. (4) Develop skill and expertise. Exercises allows agencies, officials and individuals to develop skills and expertise that will be required during an actual incident. These entities can develop these skills and expertise without an actual incident occurring which in the end will increase lifesaving and emergency management efforts during a real-life emergency scenario. (5) Identify improvement opportunities. Exercises allows us to gain experience without an actual incident occurring, right? With that being said, when conducting exercises for specific incidents, we can also identify improvement opportunities that should be implemented into our emergency management plans in order to ensure that we are ready for a hazardous situation before, during and after the occurrence of an actual incident.
Planning a Rural Emergency Management Exercise
First thing first, we in rural communities understand that most exercise types will cost money. Many of our communities simply do not have the budget to conduct exercises on our own. This is where neighbors, residents, businesses and partners come into play. Replace paid staff with volunteers who want to help. Get resources for the exercise from neighboring communities in exchange that they too can participate in the exercise. Ask businesses and organizations for support in return that your agency will sponsor them publically and especially on social media for helping out with resources provided for the exercise. Work together with others and you will quickly realize just how easy it is for rural and remote communities to practice exercises after all.
When planning an exercise, it is important to integrate strategy into your planning considerations. The exercise should have a scope that outlines the goals and objectives of what you want it to result in. Each level of the exercise should increase in intensity and challenge as well otherwise the exercise will really serve no purpose. You want your officials and participants to gain new experience, skill and expertise so you must challenge them at all costs. If they cannot complete a challenge, then you have successfully identified a gap in your local emergency management system thus giving you the information need to fill the gap. An exercise is like an exam at school, it should be difficult at times and it should require the full attention and knowledge of the participants partaking in it. Making the exercise as easy as it can be is not the answer to developing skill and expertise among your emergency management personnel.
Types of Exercises
There are several different types of exercises as defined by most emergency management agencies. To keep these various exercises organized and better known, they can be broken down into two different categories. The first category of exercises is the discussion-based exercise. The discussion-based exercise concentrates on discussion. The second category is the operations-based exercise. This exercise concentrates on operations and is more of a hands-on approach to exercising. While hands-on is often seen as a better option, it is important to still utilize discussion-based exercises when they are appropriate to use. Any type of exercise method will essentially help to strengthen an emergency management environment in the end.
Discussion-Based Exercises – Let's take a closer look at some of our options when it comes to discussion-based exercises in emergency management:
SEMINARS: This discussion-based exercise is often informal and led by a presenter used to teach or orientate participants. In this exercise, participants are often taught about new and existing policies and procedures or discussion is given based on research for a specific project being conducted by the emergency management agency. The environment of a seminar is usually casual and short in length. It would be an idea exercise to start the work day or before a general meeting takes place and even before an event of some type. This exercise is considered to be based on lecturing.

WORKSHOPS: A workshop is more of a formal type of discussion-based exercise whereas participants join in more on the lecturing and discussions to facilitate a product or issue. Workshops are often conducted to develop new ideas, policies and procedures for the agency. Often, the developed ideas and codes are done through a group participation where multiple participants share their ideas and feedback. Information and intelligence sharing is a usual type of activity during a workshop. This type of exercise may use one large group to even using sub-groups within a large body of participants. Workshops are usually longer in length and may require breaks for participants to unwind from time to time.

TABLETOP EXERCISES: A tabletop exercise or TTX usually involved senior officials and elected officials to discuss major issues involving emergency management and is often centered on a hypothetical situation. Often, tabletop exercises might be used to exercise for a scenario based on an upcoming event to even a potential disaster that could happen. The purpose of a tabletop exercise is to help identify strengths and weaknesses for the stated scenario. Understanding the concepts and tactics that will be activated and/or put into place during such an event should also be maintained during a TTX. The TTX often requires experienced presenters, is time-consuming and heavily relies on participant discussion.

GAMES: A game exercise is a simulated training event where rules and procedures are put into place and the exercise, even though it is discussion-based, is made to mimic real-life situations involving emergency management personnel and operations. Games often allow participants to explore the process of operations and record their success and failures during such operations. Often times, the 'What If" strategy is put into place during a game exercise to test participants on their skills of coming up with innovative solutions to last minute changes and hazards. It is important to remember that this exercise is discussion-based and therefore should not require the use on any resources. Usually, multiple participants are involved and they are broken into several groups or teams. As a game exercise progresses, the complexity of each level should also progress.
Operations-Based Exercises – Now we will move on to exploring your options for creating and participating in operations-based exercises:
DRILLS: A drill is often considered an exercise that is supervised to test a single or specific function of one agency or department involved in emergency management operations. Drills are often used by the local agency and do not require participation from other mutual aid partners or neighboring communities. Drills allow participants to train on new equipment and resources, test out new procedures that have been developed, practice and maintain their emergency management skills and prepare for upcoming exercises, events and scenarios that will be more complex in nature. While drills are more personal to an agency and isolated, the feedback used can still strengthen the agency and local emergency operations strategy as a whole.

FUNCTIONAL EXERCISES: A functional exercise or FE is often used to test Emergency Operations Center (EOC) functions where a single agency and/or multiple agencies are involved in the exercise. With an FE, the command post, EOC or HQ of an emergency management agency, multiagency coordination or event/disaster is tested. This exercise will test and assess the availability of local resources and the overall response of those who are involved in operations-based assignments. In this type of exercise, resources are often deployed in a simulated manner. This exercise requires rapid decision-making skills among those who are participating in it. It is important to mimic the environment of this exercise to be highly stressful in order for participants to gain the right kind of experience needed in order to participate in real-life incident scenarios.

FULL-SCALE EXERCISES: A full-scale exercise or FSE is probably the most intense and often expensive type of exercise conducted within emergency management. This exercise often involves multiple agencies where resources and equipment is actually used. An example of an FSE would be to create a scenario where a tornado has struck a high school. Multiple agencies will respond and response efforts will be made. These types of exercises often require 'disaster actors' who will play different roles of victims, fatalities and other needed personnel. To maintain costs, it is often recommended to ask for resource and financial support from other agencies, businesses and organizations in exchange that these entities participate in the exercise to help strengthen their own response capabilities. A highly complex and stressful FSE will often test the capabilities and limits of those participating and gaps in operations, communications, procedure and other important areas can often be identified. An FSE is one of the better types of exercises for emergency management personnel to gain experience with disaster response without actually having to respond to a real disaster. All communities should be performing an FSE at least once a year.
Multi-Year Training and Exercise Planning
One particular method of ensuring that all the proper exercises are conducted for an emergency management agency is to plan ahead. Strategy is a key concept of emergency management and the success that results in using what has been acquired through exercises and through actual events and incidents. A multi-year training and exercise plan is a plan developed that outlines multiple training events and exercises that will take place during a set number of years for an emergency management organization. When designing this plan, it is important to take note of current planned exercises and the capabilities required in order to conduct these and newly generated exercise ideas. Like any plan, this plan should layout and explain the long-term goals and short-term objectives of what the exercises will result in. The plan should include a schedule of upcoming training events and exercises planned during the set number of years that the plan has been developed around.
Training Never Stops – However…
Training should never stop, especially for an organization responsible for responded to the most chaotic events known to human-kind. Training and exercising will allow emergency management organizations and their personnel to acquire new knowledge, skill and tactics needed for responding to situations of extreme hazard and emergencies. If an organization only conducts one or two training events or exercises each year, something is wrong and failure is more likely than it is not. However, it is important to understand that there is such thing as 'over training'. For example, if an emergency management organization conducts a functional exercise within their EOC for a tornado hitting a school multiple times a year, for several years, over training is happening because the topic has already been covered. Training for the same thing over and over again is preventing your organization and personnel from learning something new about a topic that has not yet been exercised for. Training should never stop but training should also be diverse in what topics are being covered.
What should be taken from emergency management exercises?
Training events and exercises within emergency management organizations should allow agencies and personnel to leave with new knowledge, skill and tactics above all other benefits. These events allow us to maintain and increase our experience without actually having to deal with an actual emergency. Exercises should also assist an organization with their capability needs by resulting in what capabilities are available and what capabilities are not yet created within the organization. In emergency management, we often rely heavily on capabilities to respond to various types of incidents and even planned events. Exercises can help us acquire these capabilities and test our abilities to be involved in these types of scenarios and events. All training events and exercises should be evaluated and assessed by senior officials. Implementations and policy changes might like have to be made after an exercise has been conducted as many gaps and weaknesses will likely be revealed. This is a good thing for emergency management because we are often the type of organizations where the public is much unforgiven when mistakes are made. And while we are all human and mistakes will be made, we can still exercise and train to minimize the amount of or the degree of mistakes that we will make in the future.
Thank you for taking the time to read my guide on exercising and training in rural emergency management organizations. I hope you have found this article to be very helpful and I hope that your organization will be able to use the concepts learned within this article. Please show your support for the creation of this article by sharing it with others and especially by sharing it on your favorite social media networks. You are encouraged to comment on this article with more constructive feedback on how rural communities can increase their abilities to conduct successful exercising and training events within their organizations. Please subscribe to our new monthly email newsletter at the bottom of the homepage to receive updated on new articles and content that is only exclusive to the newsletter. Thank you again for taking the time to read this article and I hope you have a wonderful week ahead of you.
About the Author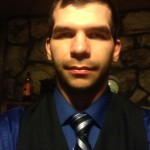 Shawn J. Gossman is an article and publication contributor of rural and remote-based emergency management, continuity and public health topics. Shawn holds a Master of Science concentrating in Emergency Management and a MBA in Hazardous Environment Logistics and Supply Chain Management. Shawn is dedicated to helping rural communities and organizations be a part of the Whole Community approach of National Preparedness.